US-Israel Relationship
US officials discuss Israeli-Palestinian peace with Gulf leaders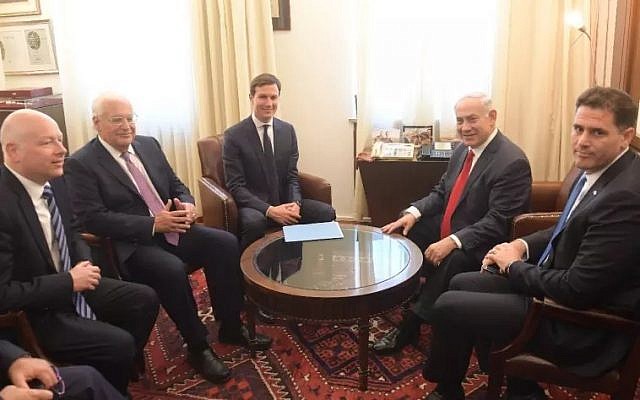 US officials Jared Kushner and Jason Greenblatt have met with leaders in the United Arab Emirates and Oman as part of a regional tour to discuss the Israeli-Palestinian conflict.
Kushner, US President Donald Trump's adviser and son-in-law, and Greenblatt, the US Middle East peace envoy, met with Abu Dhabi Crown Prince Mohammed bin Zayed Al-Nahyan on Monday, the US embassy in the UAE said.
"They discussed increasing cooperation between the United States and the United Arab Emirates, and the Trump administration's efforts to facilitate peace between the Israelis and Palestinians," it said a statement. "Additionally, they discussed ways to improve the entire region through economic investment."
The US officials addressed the same issues in talks with Oman's Sultan Qaboos on Monday.
Brian Hook, the US special representative for Iran, also attended the meetings.
Earlier this month Kushner briefed countries at a conference in Warsaw on Washington's plans for a peace deal between Israel and the Palestinians to be formally presented after Israeli elections in April.
Kushner said in a Monday interview that the US has tried to figure out a "realistic… and fair solution" to the issue.
"We've focused on the following four principles that we've used in which to create the plan," he said in an interview aired on UAE-based Sky News Arabia.
Read More: Times of Israel