US-Israel Relationship
Trump: Israeli-Palestinian peace can only be achieved when I am president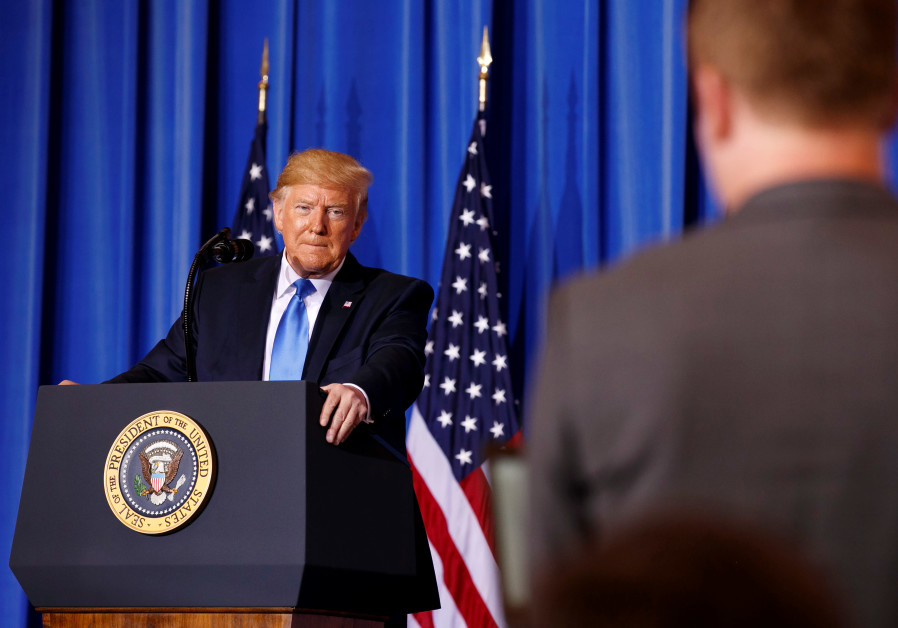 US President Donald Trump, during the conclusion of the G20 summit in Japan, said that if a peace deal between the Israelis and the Palestinians is not reached during his presidency, then it will never happen.
"With me being president, if you don't get that deal done, it will never happen," Trump said.
This comes exactly one week after the "Peace to Prosperity" economic plan for the "Deal of the Century" was released to the public. The plan was released ahead of the Bahrain summit hosted throughout the past week by Jared Kushner, which focused on the Israeli-Palestinian conflict.
During the Bahrain summit, Kushner said that he will reveal the political portion of the peace plan "soon." He also said that the plan will go forth when "both sides will be ready to say yes," but admitted that such an occurrence may never happen.
Kushner placed some blame on the Palestinian Authority, saying that "the Palestinians do not have a particularly good record when it comes to closing deals."
US Ambassador to Israel David Friedman, as well, said that "the missing element is the Palestinian presence, which is a pity."
Read More: The Jerusalem Post