US-Israel Relationship
Trump calls Netanyahu to congratulate him on victory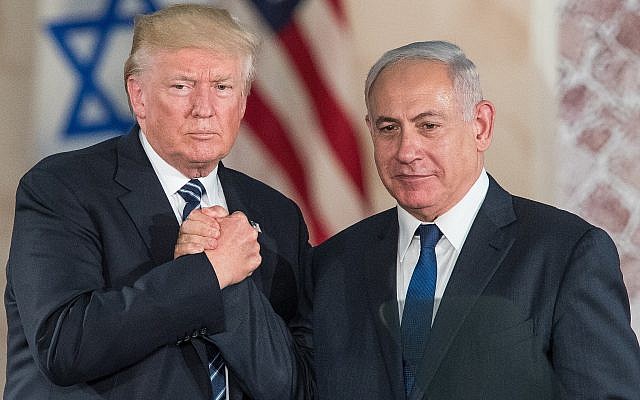 US President Donald Trump called Prime Minister Benjamin Netanyahu to congratulate him on his election victory on Wednesday.
Trump sent his best wishes to Netanyahu and the Israeli public from Air Force One, the Prime Minister's Office said in a statement.
During the call, Netanyahu thanked Trump for his support of Israel, including his recent recognition of Israeli sovereignty over the Golan Heights and his decision to declare Iran's Revolutionary Guards a terrorist group.
The two also spoke about their deep ties and the US-Israel bilateral relationship, the statement said. Trump was flying from Washington to Texas.
Earlier Wednesday, Trump said Netanyahu's victory would improve the chances of success for his administration's much-anticipated peace plan.
"I think we have a better chance now that Bibi has won," Trump told reporters on the White House South Lawn, using Netanyahu's nickname. "The fact that Bibi has won, I think we'll see some pretty good actions in terms of peace."
"Everybody said you can't have peace in the Middle East with Israel and Palestinians. I think we have a chance and I think we now have a better chance," the US president added.
Read More: Times of Israel