Iran
Trump announces he will 'substantially' increase sanctions on Iran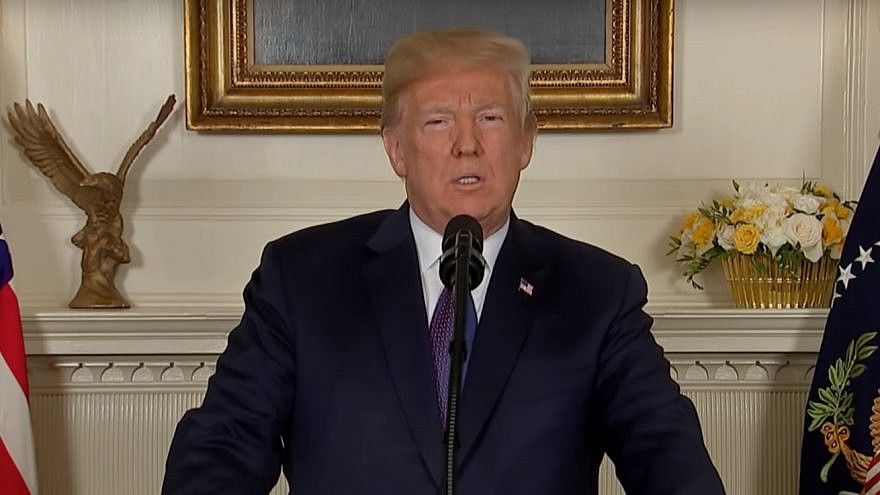 (September 18, 2019 / JNS) U.S. President Donald Trump announced on Wednesday that he has ordered U.S. Treasury Secretary Steven Mnuchin to "substantially increase" sanctions on Iran.
"I have just instructed the Secretary of the Treasury to substantially increase Sanctions on the country of Iran!" tweeted the president, without specifying what or whom the financial penalties would target.
JNS has reached out to the U.S. Treasury Department for comment.
Trump's tweet came four days after Iran attacked two Saudi Aramco oil facilities on Sept. 14.
The more than 20 cruise missiles and drones that hit the oil facilities were launched from southern Iran, reported CBS News, citing a senior U.S. official.
Tensions between Washington and Iran have intensified since the latter withdrew from the 2015 Iran nuclear deal in May 2018, reimposing sanctions lifted under it, along with enacting new financial penalties.
This summer saw Iran seizing foreign oil tankers in the Strait of Hormuz, adding to the quagmire.
Israeli Prime Minister Benjamin Netanyahu praised Trump's decision, saying that "Iran's aggression has increased of late, including in the Gulf, and this is precisely the time to increase pressure and sanctions."
Read more: Jewish News Syndicate