Antisemitism
Trump administration and communal leaders to address DOJ summit on anti-Semitism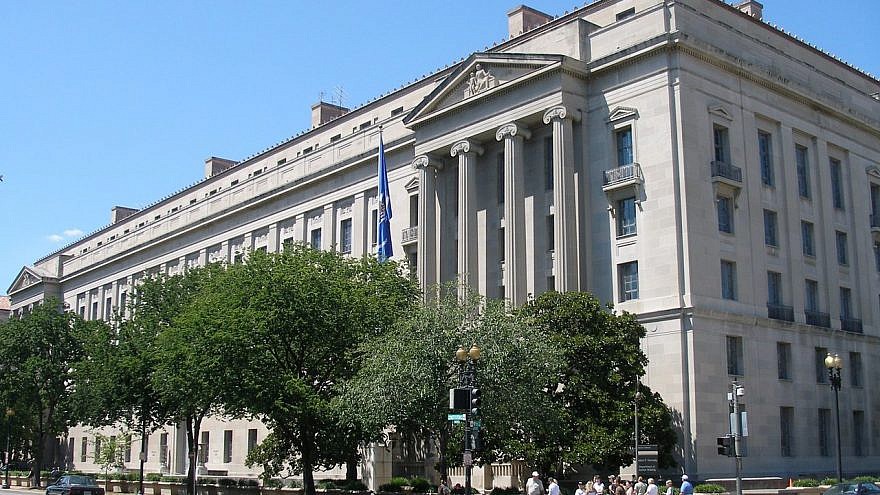 (July 15, 2019 / JNS) The "Summit on Combating Anti-Semitism" hosted by the U.S. Department of Justice on July 15 will features rabbis, media representatives and those in the legal profession alongside Trump administration leadership, including opening remarks by Attorney General William Barr.
Elan Carr, U.S. Special Envoy to Monitor and Combat Anti-Semitism, will also address those gathered in Washington for the program.
Sessions will focus on "combating anti-Semitism while respecting the First Amendment," "prosecuting hate crimes" and "anti-Semitism on campus." JNS editor in chief Jonathan S. Tobin will speak as part of the panel on campus anti-Semitism across America.
The summit will conclude with presentations by Secretary of the Treasury Steve Mnuchin and director of the Federal Bureau of Investigation Christopher Wray.
The summit was prompted by a rise in anti-Semitic incidents throughout the United States, coupled with shootings six months apart during synagogue services—in Pittsburgh on Oct. 27, 2018, leaving 11 Jewish worshippers dead; and in Poway, Calif., on April 27, the last day of Passover, where one woman was shot and killed, and three others injured, including the rabbi.
Among religious groups, Jews are the leading target of hate crimes annually.
Read more: Jewish News Syndicate