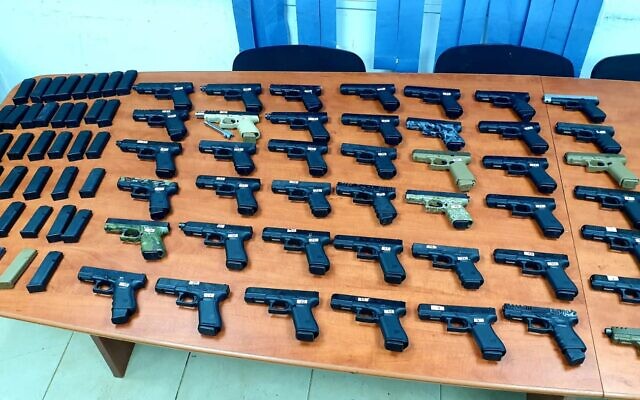 Troops foil mass gun-smuggling attempt from Lebanon; probe if Hezbollah involved
Israeli security forces foiled an attempt to smuggle dozens of weapons from Lebanon into northern Israel overnight Friday, with police and the Israel Defense Forces announcing on Saturday that they were investigating whether it was carried out with the help of the Hezbollah terror group.
In a statement, police said the 43 weapons and ammunition seized were worth NIS 2.7 million (approximately $820,000).
According to Hebrew media reports, it was the largest stash of weapons intercepted in recent years. There were no reports of any arrests.
The smuggling attempt near the village of Ghajar was carried out using both "overt and covert methods," the army said, without giving further details.
Hezbollah has long maintained control over the area adjacent to the border with Israel and is unlikely to have been unaware of such smuggling operations.
Read More: Times of Israel