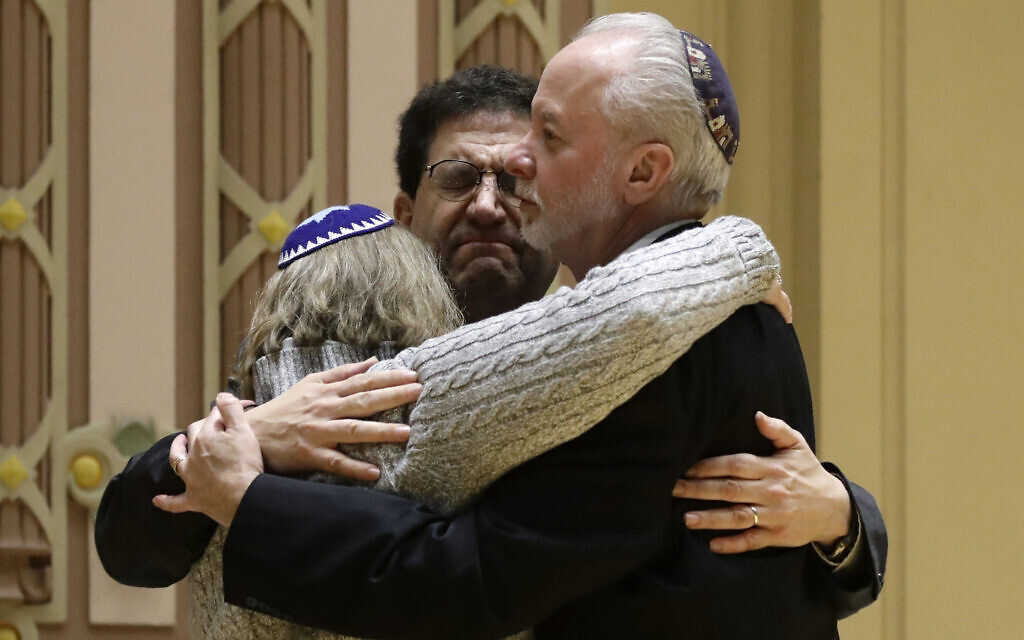 In The News
Tree of Life rabbi: 'We can't let evil win, and it won't go away on its own'
Three years after the deadly shooting at the Tree of Life synagogue in Pittsburgh, Rabbi Jeffrey Myers, who was leading services when the attack took place, wants his community to serve as a beacon of hope to the world.
"We cannot let evil win, but we can't just sit back and expect that it's going to just go away on its own," he told The Times of Israel. "Every good, decent person must step forward and be able to say that it is not welcome."
On October 27, 2018, a gunman opened fire in the sanctuary at Tree of Life, a synagogue that housed three congregations, during Sabbath morning services. Eleven people were killed in the attack, the deadliest that the American Jewish community has ever known. In the years following the shooting, antisemitic incidents continued to rise in the United States. Jews were killed in attacks at the Chabad of Poway in California, a kosher supermarket in Jersey City and a rabbi's Hanukkah party in Monsey, New York, in 2019 alone.
Read More: Times of Israel