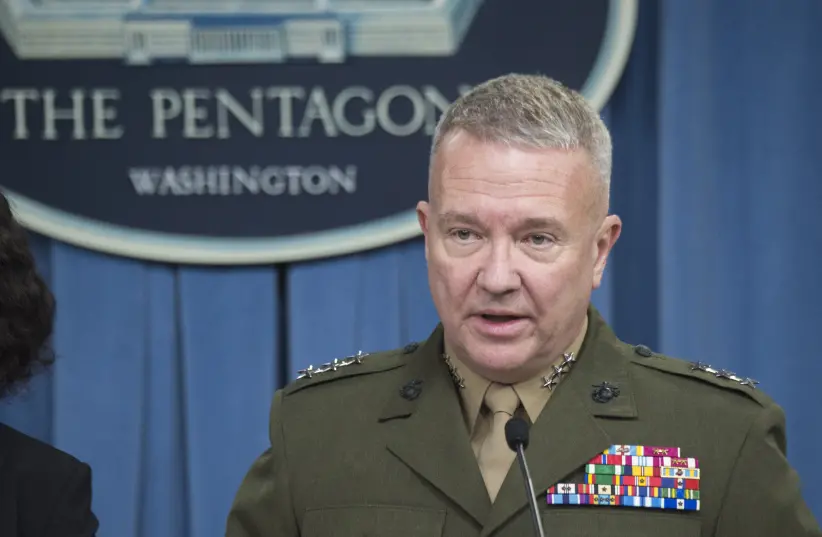 Hezbollah
Top US General Says 'Would Be A Great Mistake' For Hezbollah To Attack Israel
'I can't see that having a good ending,' Gen. Kenneth F. McKenzie, CENTCOM chief, says
US Central Command chief Gen. Kenneth F. McKenzie Jr. said Tuesday that Lebanon-based Hezbollah terrorist group would be making a mistake should it attack Israel.
"Hezbollah remains a problem, it remains an issue," McKenzie acknowledged at a special briefing.
"I think it would be a great mistake for Hezbollah to try to carry out operations against Israel," he said, when answering a question of the feasibility of the prospect. "I can't see that having a good ending."
Earlier, Israeli researchers accused the Iranian-linked group of using human shields as they reported on missile launch sites spotted in Beirut, among civilian structures.
McKenzie also warned that Iran was still aiming for regional dominance and sought to force a US withdrawal due to Washington's support to nations standing in Tehran's way.
"I believe Iran still holds its goals for regional hegemony, and I think they're still intent on pursuing that, and I think that also, as part of that, they are intent on attempting to eject the United States from the region," McKenzie assessed.
Read More: I24