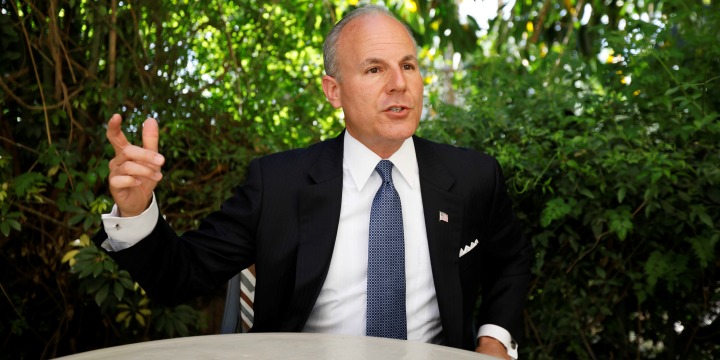 Antisemitism
Top US Antisemitism Official Urges 'Aggressive' Response to Rise of Online Hate Speech During Coronavirus Crisis
A top US State Department official said on Monday he was "deeply concerned" by a sharp rise in online antisemitism during the ongoing coronavirus pandemic.
"What we've seen in the past two months is really a wave — a tsunami, I might say — of antisemitism on the internet focused on the coronavirus," US Special Envoy to Monitor and Combat Antisemitism Elan Carr said in a telephone briefing marking Jewish American Heritage Month. "And this is really nothing more than the recycled blood libel of the Middle Ages. Jews were blamed for spreading the Bubonic Plague and the Black Plague in the Middle Ages. And so this is really a hallmark of antisemitism that it morphs to adopt whatever current events has and focuses its venom using the vehicle of the day."
"Yes, it's concerning, and we've got to fight it," he stated.
"I want to also say, though, that the virus eventually — God willing soon — will be over and done with, but what might be longer lived is the economic dislocation that results from this pandemic," Carr added. "And when one looks at world history, whenever there have been periods of deep economic downturn and economic suffering, Jews have been targeted."
Read More: Algemeiner