Issues
Top UAE minister urges strategic shift in Arab-Israel ties; boycott was mistake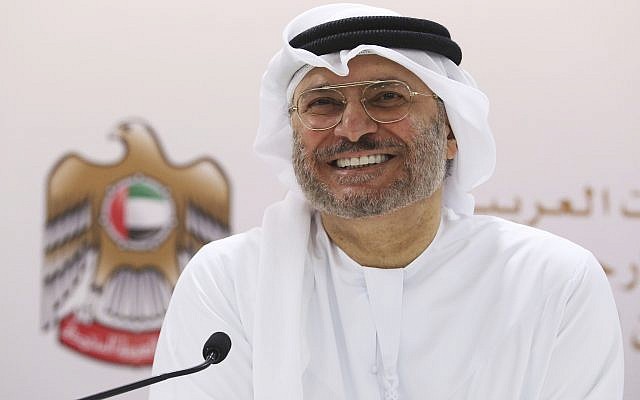 A senior United Arab Emirates minister on Wednesday called for a "strategic shift" in Israel-Arab ties, saying that Arab world's decades-old decision to boycott the Jewish state had been a mistake.
"Many, many years ago, when there was an Arab decision not to have contact with Israel, that was a very, very wrong decision, looking back," UAE Minister of State for Foreign Affairs Anwar Gargash told the UAE-based newspaper The National in an interview.
"Because clearly, you have to really dissect and divide between having a political issue and keeping your lines of communication open."
The Arab boycott has complicated efforts to find a solution to the Israeli-Palestinian conflict, he argued, speaking to the paper onstage at the Ideas Abu Dhabi forum, which is taking place this week.
Gargash, who has held his current position since 2016, predicted "increased contact between Arab countries and Israel," including "small bilateral deals and visits by politicians and sports players," according to the paper.
He also called for a "strategic shift" in Israel-Arab ties, saying it was required for progress in the Israeli-Palestinian peace process. In the absence of a peace agreement, he said, a two-state solution will become impractical in a decade or two. In this case, a unitary state, where Jews and Arabs will have equal rights, would be left as the only realistic possibility.
Read More: Times of Israel