US-Israel Relationship
Top Trump diplomat shares plans for future peace accords between Israelis, Palestinians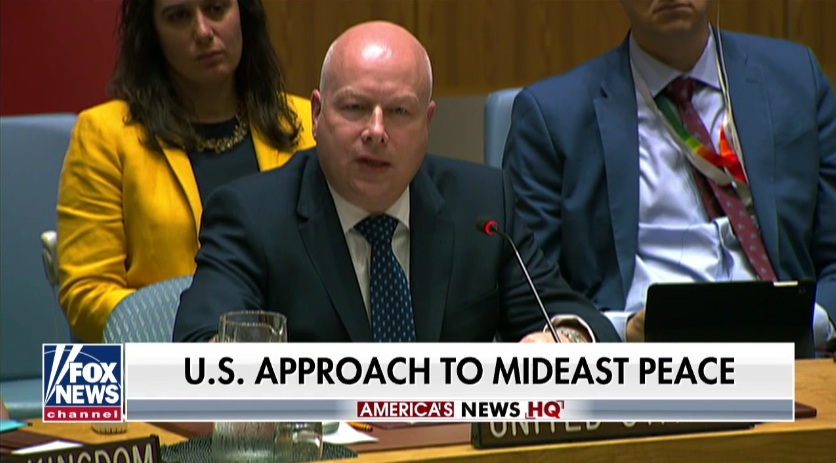 EXCLUSIVE: Jason Greenblatt spent 20 years as the top real estate lawyer for New York developer Donald Trump. He worked on numerous deals from his office in the gleaming Trump Tower on Manhattan's Fifth Avenue.
But on a summer day this week Greenblatt was in another gleaming skyscraper several blocks away from his old office, this time at the United Nations, working on a geopolitical deal that has proven elusive even to the most seasoned diplomats. He addressed the United Nations Security Council on reaching a comprehensive peace deal between Israel and the Palestinians, and he had some blunt words for an institution that for decades has failed to resolve the conflict.
"We know that the Palestinians have seen promises made by some, and not kept. But President Trump and his administration desire to make the lives of everyone involved better," Greenblatt said.  "Peace will require honesty, and a willingness to consider new ideas as well as courage and hard compromises. This is a time for us to speak to each other candidly, not in stale slogans and talking points."
Greenblatt is the president's point man on peace in the Middle East, and in his address, Greenblatt called out the well-worn bromides of the international diplomats who have yielded little progress.
Read More: Fox News