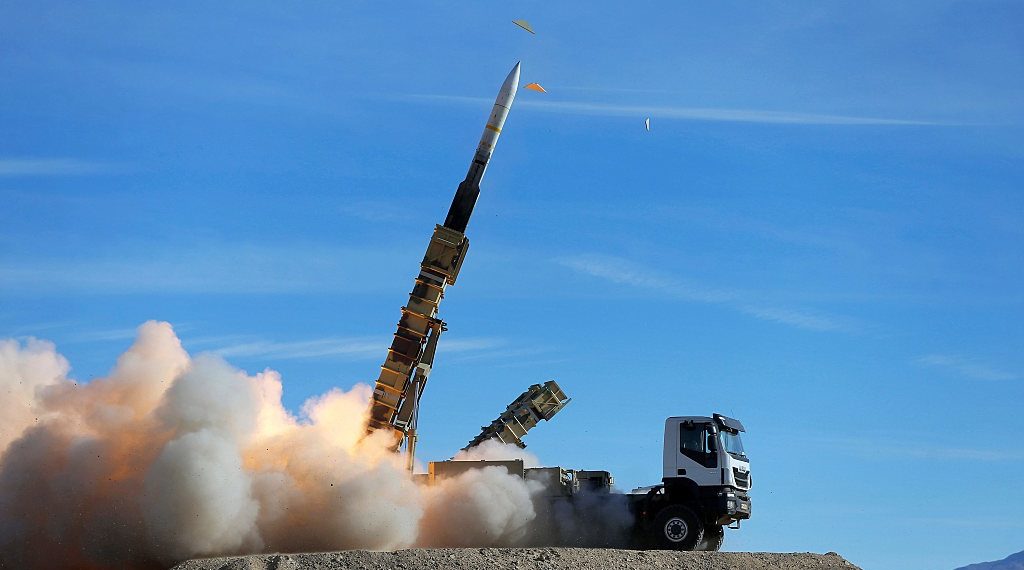 Iran
Top Iranian official: Our missiles can reach every part of Israel
Iranian missiles can strike any part of Israel, Chief of Staff to Supreme Iranian Leader Ali Khamenei, Mohammad Mohammadi Golpayegani, said Thursday.
Speaking at a press conference, Golpayegani said, "There is no place in Israel our missiles cannot reach. As Supreme Leader Khamenei has said in the past, the Zionist entity will not last longer than five years."
Commander of Iran's Revolutionary Guard Corps Maj. Gen. Hossein Salami also spoke aggressively, saying, "Our enemies have nowhere to flee, because all roads are closed to them – sea, air, and land. We are at the apex of our military achievements. We have defeated the enemy and he is frustrated."
Also Thursday, Prime Minister Benjamin Netanyahu discussed Iran's renewed uranium enrichment activity.
"A year ago, speaking at the UN, I exposed Iran's secret nuclear warehouse in Turkuzabad. This morning, a special board meeting of the IAEA published its findings on Iran's activities in the no-longer secret facility," Netanyahu said.
"The IAEA now confirms that Iran lied. And that Iran continues to lie. Everything I told you a year ago has now been confirmed by the IAEA. The IAEA has confirmed that Iran is has been violating the Non-Proliferation Treaty (NPT). Iran continues to hide its secret nuclear weapons program.
"It's time for the nations of the world to resist Iran's aggression and terror … It's time to pressure Iran until it changes its ways. Iran must stop attacking the nations of the Middle East. Iran must stop threatening to destroy Israel. Europe must stop stalling. It must act against Iranian aggression now," Netanyahu urged.
Read more: Israel Hayom