Iran
Top Iranian commander: US 'wouldn't dare launch military action against us'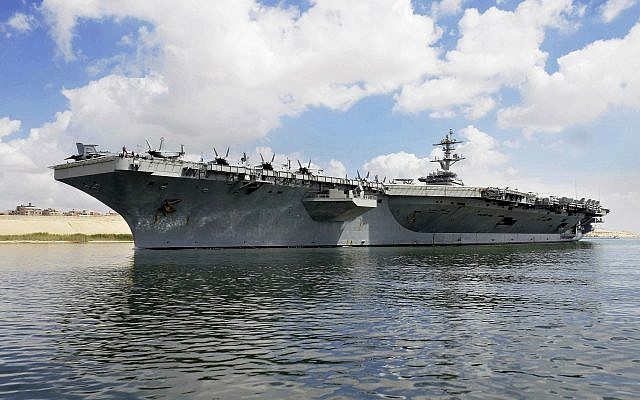 A top commander in Iran's elite Islamic Revolutionary Guards Corps said Friday the US "wouldn't dare to launch military action against us," amid rising tensions and escalating rhetoric in recent days.
Yadollah Javani, the IRGC's deputy head for political affairs, made the comments after US Secretary of State Mike Pompeo on Thursday threatened a "swift and decisive" response to any attack by Iran.
And while President Donald Trump on Thursday said he "would like to see [Iran] call me" for talks, Javani told the Tasnim news agency there would be no talks, adding Tehran saw Washington as "unreliable."
The United States has in recent days announced the deployment of an aircraft carrier strike group and nuclear-capable bombers to the region, saying it had information of plans for Iranian-backed attacks.
An American official told the Associated Press the decision to send in more forces was based in part on intelligence indications that Iran had moved short-range ballistic missiles by boat in waters off its shores.
"We have information that you don't want to know about," Trump told reporters. "They were very threatening and we have to have great security for this country and many other places."
Read More: Times of Israel