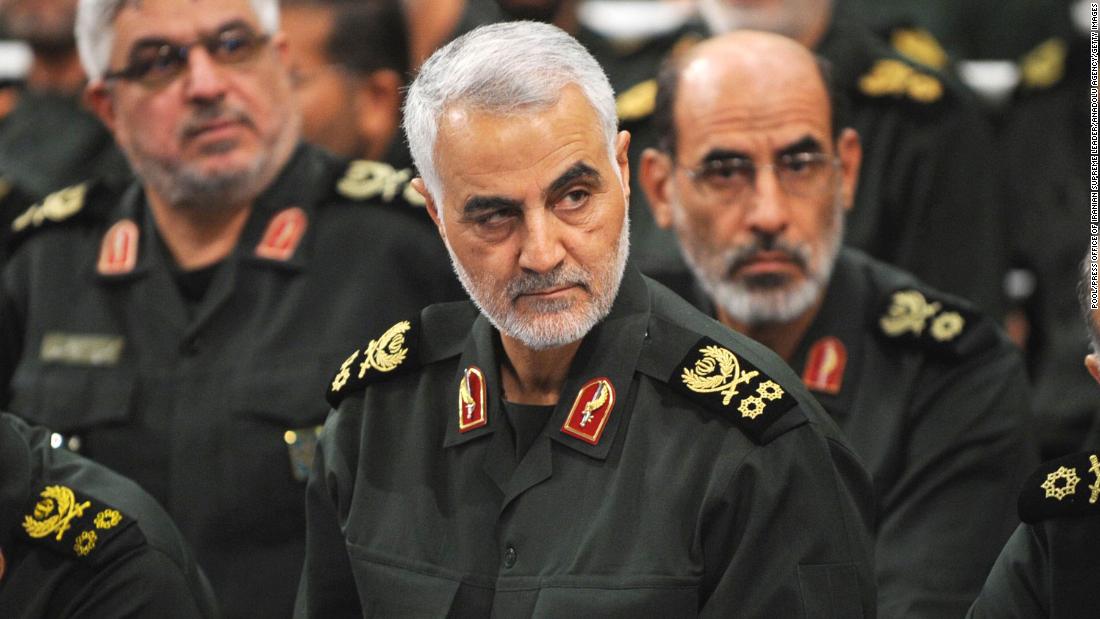 Hamas
Top Hamas Official Claims Iran's Soleimani Gave Terror Group $22 Million In 2006
12/29/2020
In January, Soleimani was killed in a targeted US strike on Baghdad's international airport
The terrorist organization Hamas received more than $22 million from slain Islamic Revolutionary Guards Corps (IRGC) commander Qassem Soleimani when a delegation from the Palestinian militant group visited Tehran in 2006, a top Hamas official said Monday.
Mahmoud al-Zahar, former foreign minister and senior Hamas leader, made the revelation during an interview with Iran's Arabic-language television network al-Alam, recalling how the delegation met with Soleimani to discuss the terror group's financial difficulties.
"The following day, I found $22 million in bags at the airport" as al-Zahar and his team was about to leave the airport.
"We had agreed on a higher amount, but we were only nine people, and we could not carry any more cash due to baggage allowance," he added.
In 2006, foreign aid to the Gaza Strip dried up after Hamas won local Palestinian elections, with much of the international community refusing to help fund the terrorist group.
According to Saudi-backed publication al-Arabiya, Iranian activists have urged the government to halt its foreign assistance to outside causes, arguing the money could be better spent in Iran rather than abroad.
In January, Soleimani was killed in a targeted US strike on Baghdad's international airport in a major blow to experts believe was Iran's most cunning military commander.
Read More: I24