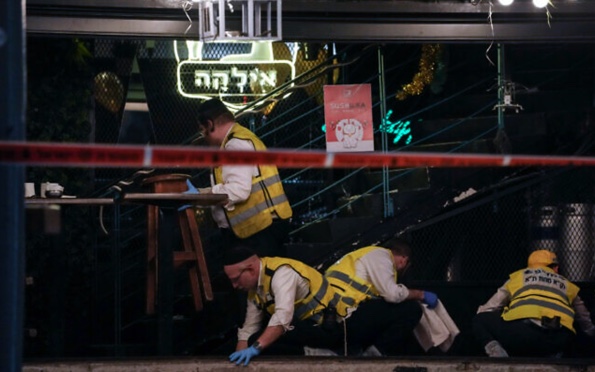 In The News
Top foreign diplomats, envoys condemn 'appalling' terror attack in Tel Aviv
Senior foreign officials and ambassadors to Israel condemned the deadly terror attack in Tel Aviv on Thursday night.
Two people were killed and numerous others wounded in the shooting attack on Dizengoff Street as it was crowded with Israelis marking the end of the work week at restaurants, bars and cafes. The terrorist, a Palestinian from Jenin in the northern West Bank, was killed Friday morning in a firefight with security forces.
In a statement following the attack, Secretary of State Antony Blinken said the US "stands resolutely" with Israel "in the face of senseless terrorism and violence."
"Americans are, once again, grieving with the Israeli people in the wake of another deadly terrorist attack, which took the lives of two innocent victims and wounded many more in Tel Aviv," Blinken said on Twitter.
"Our hearts go out to the families and other loved ones of those killed, and we wish a speedy recovery to the injured," he added.
"We are closely following developments and will continue to be in regular contact with our Israeli partners, with whom we stand resolutely in the face of senseless terrorism and violence. May the memories of those who passed be a blessing."
Read More: Times of Israel