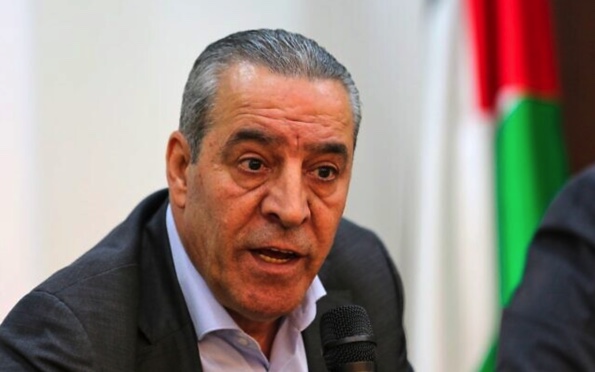 In The News
Top Abbas adviser al-Sheikh to lead PLO's executive committee
Senior Palestinian Authority official Hussein al-Sheikh has been appointed secretary-general of the executive committee of the Palestine Liberation Organization, a spokesperson for al-Sheikh confirmed on Thursday.
A longtime member of the ruling Fatah party and a top adviser to Palestinian Authority President Mahmoud Abbas, al-Sheikh is viewed as one of several contenders to succeed the 86-year-old leader. His appointment on Tuesday could put him in a prime position to do so.
For decades, Palestinians viewed the Palestine Liberation Organization as the standard-bearer of their national movement. Though the PLO has become largely devoid of power since the establishment of the Palestinian Authority in the mid-1990s, an appointment to its leadership still carries symbolic weight.
The position has been unmanned since former secretary-general Saeb Erekat died of COVID-19 in November 2020.
One of Abbas's closest aides, al-Sheikh has long played a key role in Palestinian politics. In recent years he has taken over various diplomatic duties, often meeting with American and European diplomats and flying to summits in Cairo with the ailing PA leader.
Read More: Times of Israel