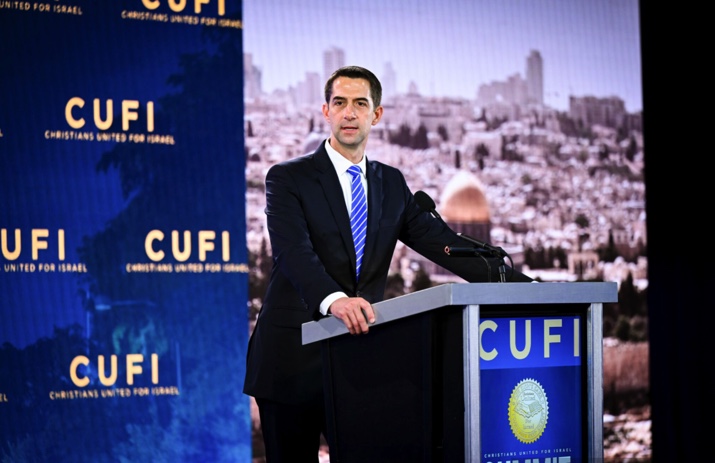 In The News
Tom Cotton previews plans for federal anti-BDS legislation
In remarks at a Christians United for Israel summit on Monday just outside Washington, D.C., Sen. Tom Cotton (R-AR) previewed plans to introduce federal anti-Boycott, Divestment and Sanctions legislation.
The legislation, as described by Cotton, would prevent the military from contracting with any companies that engage in boycotts of Israel, a similar mechanism utilized in many state-level anti-BDS laws. The legislation, if passed, would mark a major step forward in efforts to translate state-level anti-BDS initiatives into federal law.
"We can fight the antisemitic BDS movement by passing a bill I plan to introduce this year to deny military contracts to any company that boycotts Israel," he said.
Cotton's proposal follows a Democrat-led initiative to increase scrutiny of potential BDS ties among military contractors.
Read More: Jewish Insider