Archeology
Tiny First Temple find could be first proof of aide to biblical King Josiah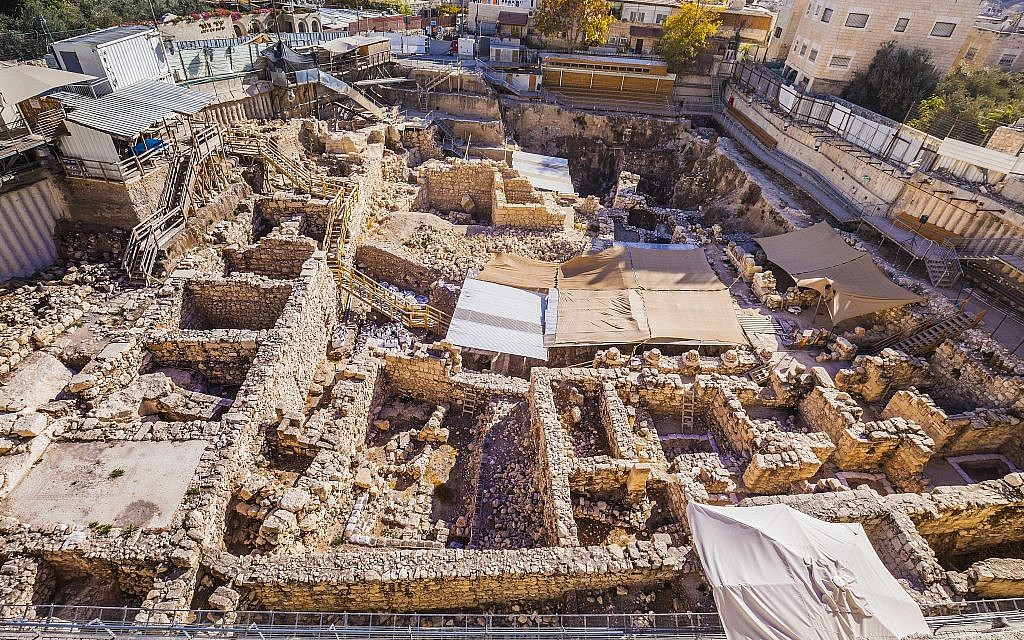 Two minuscule 2,600-year-old inscriptions recently uncovered in the City of David's Givati Parking Lot excavation are vastly enlarging the understanding of ancient Jerusalem in the late 8th century BCE.
The two inscriptions, in paleo-Hebrew writing, were found separately in a large First Temple structure within the span of a few weeks by long-term team members Ayyala Rodan and Sveta Pnik.
One is a bluish agate stone seal "(belonging) to Ikkar son of Matanyahu" (LeIkkar Ben Matanyahu). The other is a clay seal impression, "(belonging) to Nathan-Melech, Servant of the King" (LeNathan-Melech Eved HaMelech). Nathan-Melech is named in 2 Kings as an official in the court of King Josiah.
This burnt clay impression is the first archaeological evidence of the biblical name Nathan-Melech.
The inscriptions are "not just another discovery," said archaeologist Dr. Yiftah Shalev of the Israel Antiquities Authority. Rather, they "paint a much larger picture of the era in Jerusalem."
According to Shalev, while both discoveries are of immense scholarly value as inscriptions, their primary value is their archaeological context.
"What is importance is not just that they were found in Jerusalem, but [that they were found] inside their true archaeological context," Shalev told The Times of Israel. Many other seals and seal impressions have been sold on the antiquities market without any thought to provenance.
Read More: The Times of Israel