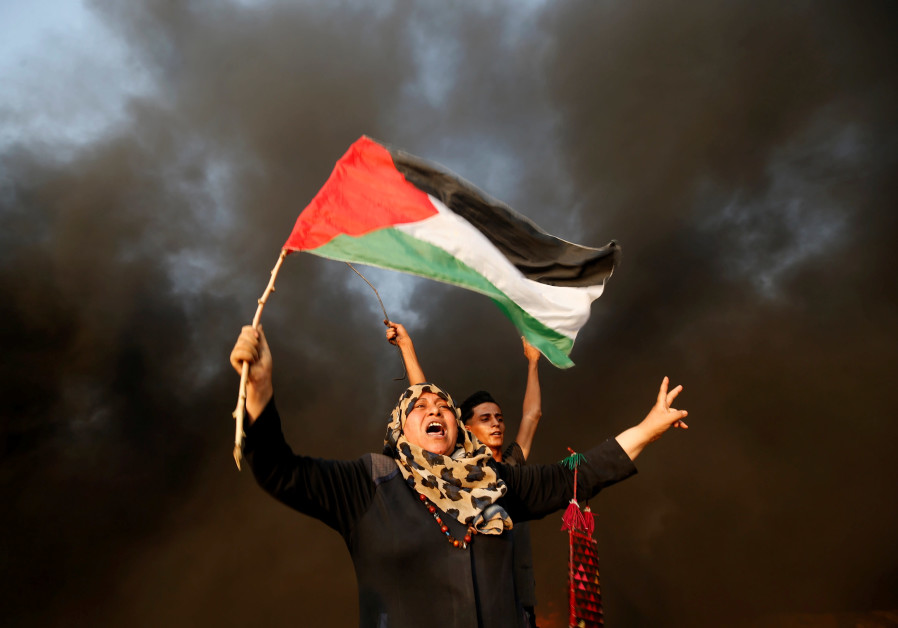 Hamas
Thousands of Palestinians protest near Gaza border, five reported killed
Roughly 16,000 Palestinians protested near the Gaza security border against IDF soldiers on Friday, IDF spokesperson reported.
Protesters burned tires and threw explosive devices, hand grenades and Molotov cocktails at IDF soldiers. The IDF responded with protest dispersal methods.
Two attempts to breach the security fence were noticed by the IDF and were followed by the security forces present.
Three IAF strikes were carried out during the protests targeting three Hamas positions North of the Gaza Strip.
Five Palestinians were killed by IDF sniper fire and 85 were injured, the Palestinian Ministry of Health reported.
Defense Minister Avigdor Liberman said that the protests are entirely coordinated by Hamas.
"I said more than once that they [Hamas] are in control," he said during a press conference at Kibbutz Kerem Shalom. "Nobody walks to the security fence. They are all brought there by Hamas-organized buses."
Read More: J Post