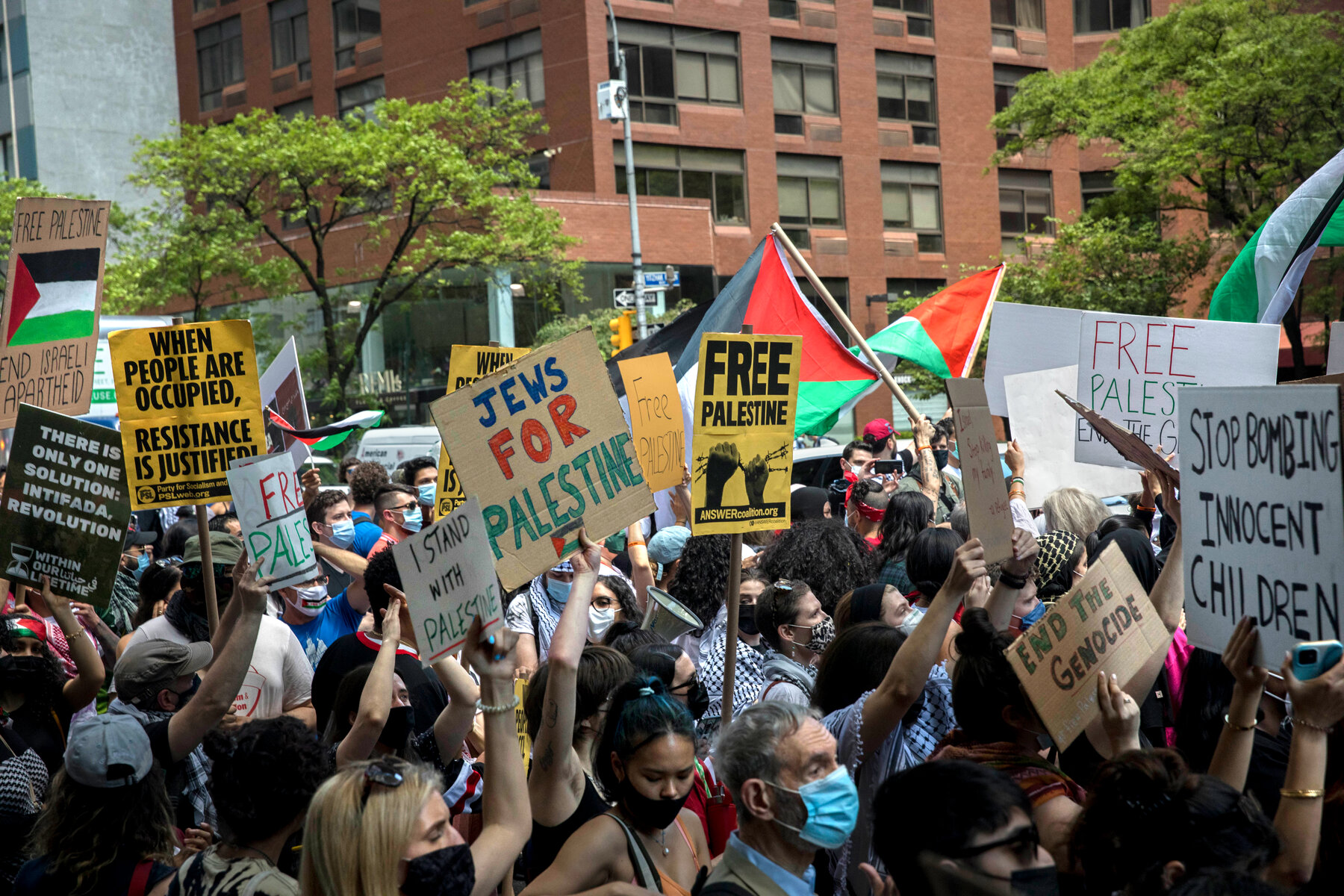 Antisemitism
'Thought I was going to die': NY Jewish man details assault by pro-Palestine mob
05/21/2021
A Jewish man who was badly beaten by a pro-Palestinian mob in New York City on Thursday has spoken out about the experience, saying he thought he was "going to die" during the attack.
New York police are conducting a hate crimes investigation into the attack.
Joseph Borgen, 29, was beaten by a group of people shouting antisemitic statements in the middle of the street as he was walking to a pro-Israel rally.
Borgen was wearing a kippa at the time. He was hospitalized, and a picture that has circulated on social media shows him in the hospital with a neck brace.
"I was surrounded by a whole crowd of people who proceeded to physically attack me, beat me, kick me, punch me, hit me with crutches, hit me with flag poles," he told the Daily Mail on Friday after being released from hospital.
"I was literally just in a fetal position, trying to guard my head and face, literally just trying to make it out of there alive," he said. "I thought I was going to die. I thought I was really going to die."
Borgen said his attackers shouted things like "You filthy Jew. We're going to fucking kill you. Go back to Israel. Hamas is going to kill you."
Read More: Times of Israel