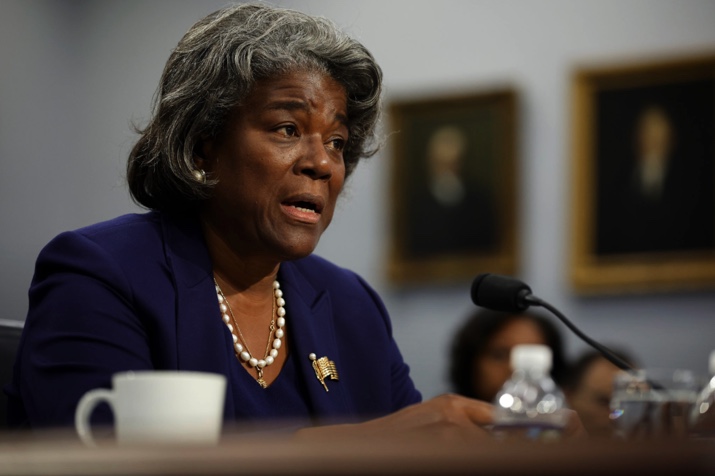 In The News
Thomas-Greenfield: U.S. is pushing back on anti-Israel actvity at the U.N.
Speaking at a House Appropriations Committee budget hearing this week, U.S. Ambassador to the United Nations Linda Thomas-Greenfield discussed the U.S.'s efforts to push back against the targeting of Israel by United Nations institutions, particularly the U.N. Human Rights Council.
Thomas-Greenfield said the U.S. was not a member of UNHRC when the Commission of Inquiry investigating Israel — which recently released a report the U.S. called "one-sided" and "biased" — was established, but acknowledged that the U.S. may not have been able to block its foundation even if it had been.
"But we certainly would have been able to block and push back on this open-ended mandate that they were given," she said of the COI. "And we worked very, very hard in the Fifth Committee to cut the budget," she said of the UN committee that deals with administrative and budgetary matters."We cut it by about 25% and we will be working with other member states to do that."
Thomas-Greenfield said she has had recent discussions with Israeli Ambassador to the U.N. Gilad Erdan and other partners about the issue.
Read More: The Jewish Insider