Hamas
This woman organized a Passover seder for 9 senators at 30,000 feet over Vietnam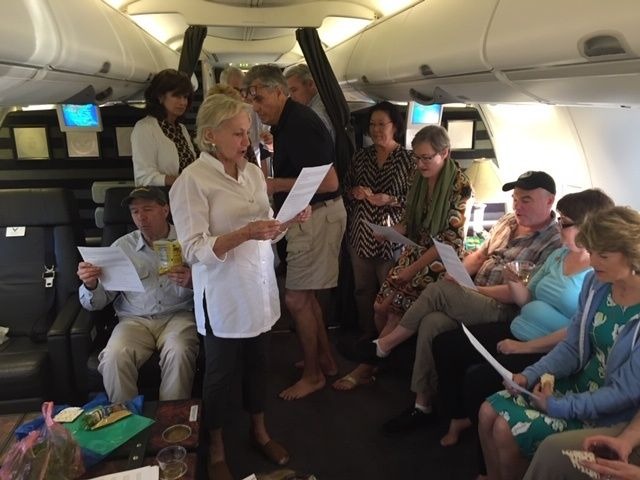 WASHINGTON (JTA) — The Air National Guard pilot gave Jill Cooper Udall the all-clear: There were storm warnings, but she had 10 turbulence-free minutes to get through her seder.
Cooper Udall, who is married to Tom Udall, a Democrat and the senior senator from New Mexico, waved the 25 or so people on the aircraft into the cabin at the plane's center. Those who could not squeeze in spilled into the aisles leading into the cabin of the plane flying from Hue to Ho Chi Minh City.
Among them were nine senators, from both parties, on a mission to further reconciliation more than 40 years after the end of a war that devastated Vietnam and the United States.
She distributed printouts of the two-page Haggadah (front and back of a single sheet) she had prepared and began reading.
"We gather tonight to celebrate Passover," Cooper Udall said, "a relatively low-key holiday that reminds us that Jews were once enslaved in Egypt and we are now free."
The seder, held April 19 en route to Vietnam, was minimalist: Ahead of the trip, Cooper Udall knew her seder time would be limited: The Friday evening flight would clock in at less than 90 minutes.
Why go to the trouble?
Read More: Jewish Telegraphic Agency