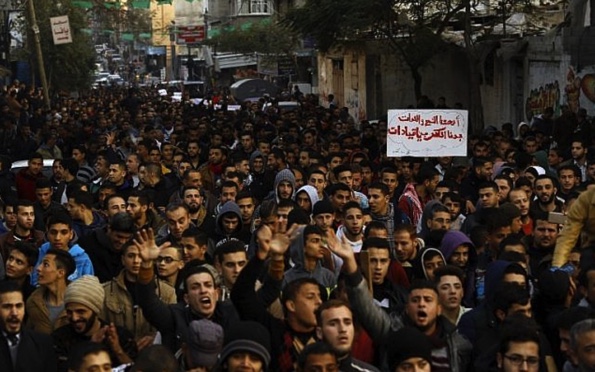 In The News
'They hijacked Gaza': Palestinians hold rare online events critical of Hamas
For the past week, Palestinians from Gaza have been participating in a series of social media events criticizing Hamas rule in the Strip, voicing concerns rarely expressed in the repressive enclave.
Under the hashtag "They Kidnapped Gaza," hundreds of Palestinians have taken part in nightly Twitter conversations lamenting the suffering of ordinary Gazans. While also critical of Israeli restrictions, the speakers regularly attacked what they deemed Hamas's poor governance and corruption.
"We see the buildings rising in the northern Gaza Strip, the investments, the high-rises. We all see it. You can't close your eyes to it… We all know that you're swimming in corruption," said Jehad, a Palestinian from Gaza, during one of the events.
The conversations are held live in a function relatively new to the social media platform — the Twitter "space." Any user can launch and administer one, and any user can join and ask to speak.
The freewheeling, often hours-long discussions have drawn young Palestinians from across the West Bank and Gaza, who have few public spaces in which to hold such talks.
Read More: Times of Israel