Israeli Technology
The Israelis helping to conquer cancer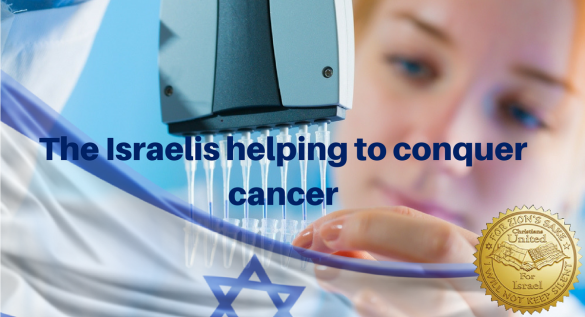 May is National Cancer Research Month in the United States. But cancer doesn't care who you are or where you live, so every research breakthrough is vital to the global community of cancer patients and their families.
And Israel is renowned for its many studies and scientific breakthroughs that have led to new treatments and better understanding of all forms of the disease.
The Israel Cancer Association and Israel Cancer Research Fund award dozens of grants and fellowships in fields ranging from epidemiology and basic research to clinical and observational features, aiming to harness Israel's scientific talent to find a cure for cancer.
"The research of today is the cure for tomorrow," Miri Ziv, ICA's Director General, tells ISRAEL21c.
"We have in Israel very good researchers and this is a crucial part of the fight against cancer. The research gives us better methods for prevention, early detection and, of course, treatment," says Ziv.
In December last year, the Technion Integrated Cancer Center  (TICC), a first-of-its-kind hub for research, was established to spur the development of new treatments and early-stage diagnostic technologies.
"Conquering cancer is one of the global community's most pressing challenges, and it requires an interdisciplinary approach," said Technion President Prof. Peretz Lavie at the inauguration ceremony. "We need collaboration between basic scientists, biochemists, cell biologists, computer scientists and experts in microscopy and imaging. We need the engineers and we need the clinicians."
Award-winning cancer researchers
Dozens of Israeli researchers have won international prizes and honors for their work in the field of cancer. Listed below are some of the most well-known among them.
Prof. Yosef Yarden of the Weizmann Institute of Science in Rehovot recently received Israel's highest honor, the Israel Prize, for his globally significant cancer research.
Read More: Israel 21c