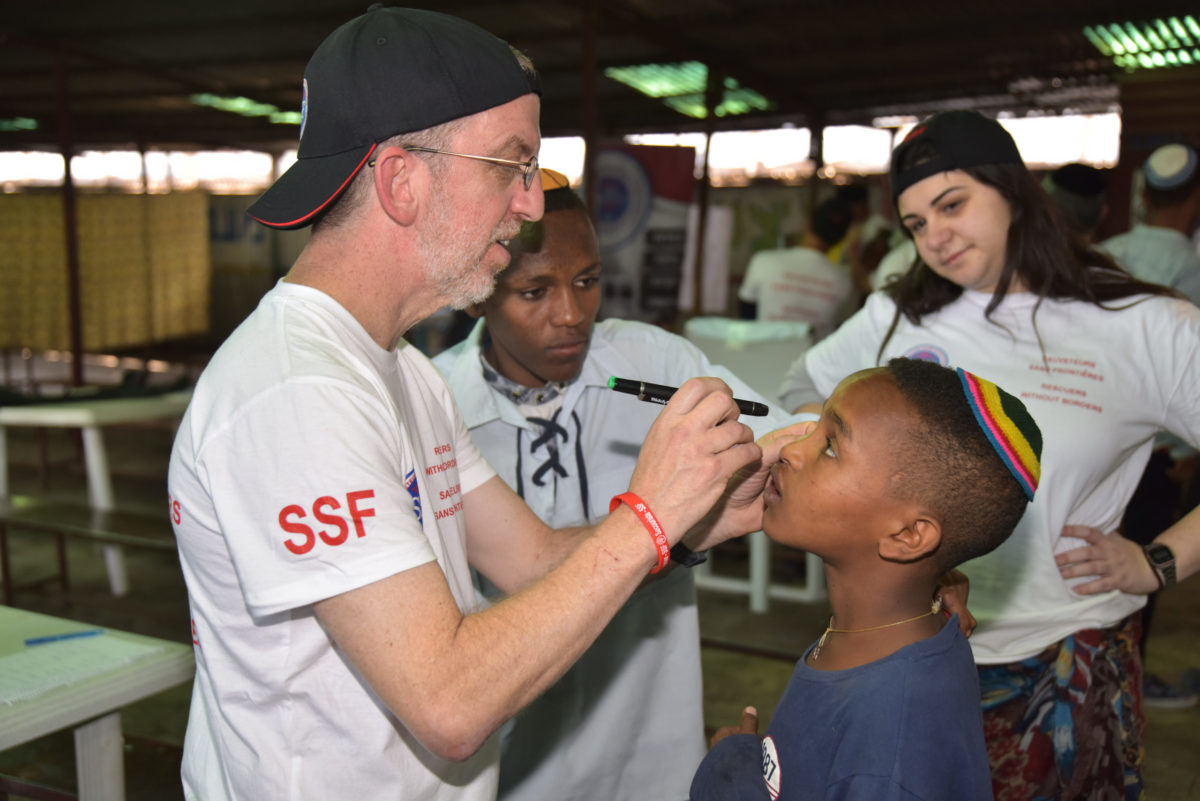 Medical Advancement
The Israeli-American Doctor Who Has Helped Restore Eyesight to Thousands of Ethiopians
In 2014, Dr. Morris Hartstein and his family were trying to plan their summer vacation. They considered a few destinations in Europe, but one of their four children suggested something a little different. He wanted to take a family volunteer trip, where they could help make a difference.
The Hartsteins ended up in Ethiopia that summer, visiting the thousands of Jews living in an encampment in Gondar who have been waiting — sometimes for years — to make aliya.
"We brought all of these games and we told stories and I played guitar — we taught them some songs," Hartstein recalled in a recent interview with Jewish Insiderfrom his home in Ra'anana.
Hartstein is an eye surgeon and the director of ophthalmic plastic and reconstructive surgery at Assaf Harofeh Medical Center in Israel. He had considered utilizing his medical skills during that first volunteer trip, but decided it was too legally and technically complicated.
But one afternoon, word got out that he was an eye doctor, and he showed up to "hundreds of people sitting" and waiting to see him outside a community center. He had no equipment with him except a penlight, but he stayed late into the night examining patients and — with the help of a translator — instructing them to seek further medical help.
Read More: Jewish Insider