Israeli Society
'The ground is so hot it burns through their shoes'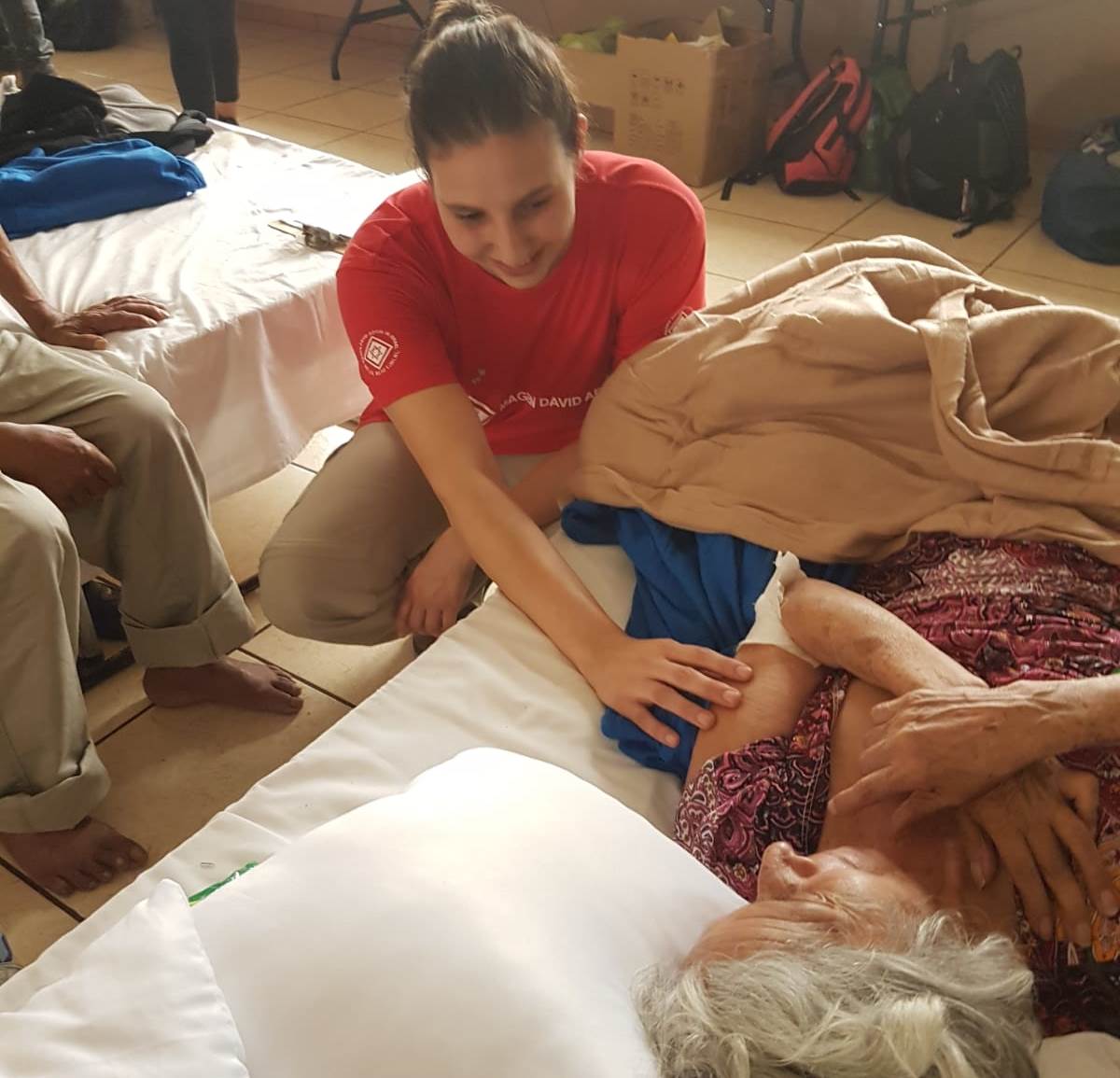 The ground was still smoking from the hot fury of two volcanic eruptions early last week when an Israeli medical team arrived in Guatemala on Thursday night.
Magen David Adom (MDA) paramedic Tal Rabin told ISRAEL21c that the toxic gases released by the Fuego volcano made breathing difficult even through a mask. But much worse was the grim sight of body parts being extracted from the lava engulfing cars and houses up to seven meters (23 feet) high in the two villages that bore the brunt of the eruption.
"It's horrible. People were burned alive," reported Rabin on June 10.
"A lot of people are still missing. And I heard there are already 20 first-responders who died while trying to help. The ground is so hot it burns through their shoes. Unfortunately, the volcano is still active; it's not over yet."
Rabin accompanied a nurse anesthetist and six doctors from Rambam and Sheba medical centers in Israel. Sponsored by Israel's Ministry of Foreign Affairs, National Security Council and Ministry of Health, the delegation coordinated with the Guatemalan Ministry of Health to offer assistance at two hospitals in Guatemala City, a hospital closer to the affected villages and a field hospital set up in a church.
"The local doctors are doing an amazing job. We're here to consult and to help," Rabin emphasized.
To date, the Fuego eruption has killed at least 100, with hundreds still missing and thousands displaced. As soon as news of the disaster reached Israel, the Foreign Ministry transferred $10,000 to its embassy in Guatemala City earmarked for buying medicine, food and blankets for victims.
Israeli gel helps burn victims
Dr. Josef Haik, director of the intensive care burn unit at Sheba Medical Center and veteran of many humanitarian missions, brought along NexoBrid gel, a pineapple-based enzyme from Israeli company MediWound for non-surgical, non-traumatic removal of necrotic tissue from second- or third-degree burns.
Read More: Israel 21C