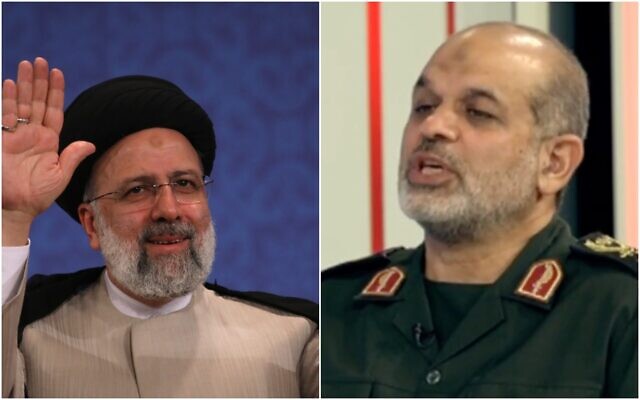 In The News
'The face of Iran's new terror government': Israel blasts Raisi's cabinet
Israel on Wednesday urged the international community to condemn the appointment to Iran's new cabinet of a "criminal" wanted by Interpol over his alleged role in the 1994 bombing of a Jewish cultural center in Buenos Aires.
In a statement reacting to the newly announced composition of Iran's cabinet crafted by hardline President Ebrahim Raisi, the Foreign Ministry called the tapping of Gen. Ahmad Vahidi as interior minister a "shameful" choice.
Vahidi is a former defense minister blacklisted by the US in 2010. He was the head of the Revolutionary Guards' international operations arm, known as the Quds Force, at the time of the bombing of the AMIA Jewish Center in Argentina's capital. His name appeared on an Interpol "red notice" list regarding the attack on the AMIA building.
The AMIA (Argentine Israelite Mutual Association) bombing, carried out by a Lebanese suicide bomber who drove a car bomb at the multistory building, killed 85 people and wounded hundreds. The bomber was subsequently identified as Ibrahim Hussein Berro, an operative of the Iranian-backed Hezbollah terror group, and he was allegedly assisted by other Hezbollah and Iranian operatives.