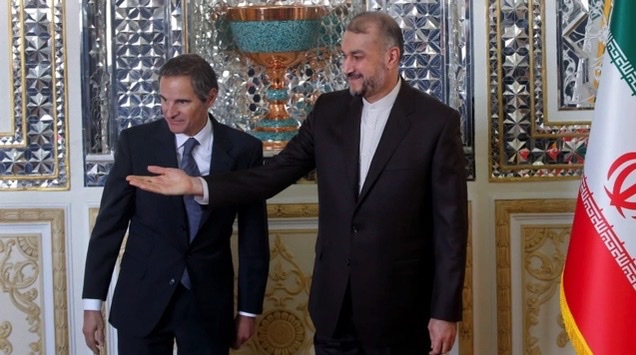 In The News
The Biden team is misleading the public — and themselves — about the Iran deal
Iran's nuclear program is again set to take center stage when the International Atomic Energy Agency's (IAEA) Board of Governors meets on June 6. Tehran continues to flagrantly violate its nuclear non-proliferation obligations, extending well beyond the 2015 nuclear deal.
Nevertheless, senior Biden administration officials continue to lobby for an agreement that was always doomed to fail. Their claims of the deal's supposed benefits have been almost entirely belied by the stark reality of Iran's actions since the adoption of the Joint Comprehensive Plan of Action (JCPOA) almost seven years ago.
The deal was built on the premise that Iran would accept a détente with the United States — or  at the very least, was prepared to moderate its violent, destabilizing behavior, in exchange for economic (and nuclear) incentives. It took almost no time for Iran to prove that this premise was not just false but fantastical.
The years immediately following the conclusion of the JCPOA were marked by a surge in Iran's aggression across the Middle East, a more than 30 percent jump in Iran's "defense" budget and increased funding for terrorist groups, including Hamas, Hezbollah and Palestinian Islamic Jihad. Calls for "death to America" echoed in state-dominated mosques across the Islamic Republic.
Read More: The Hill