US-Israel Relationship
Thanks to Trump, diplomatic taboo around Western Wall comes tumbling down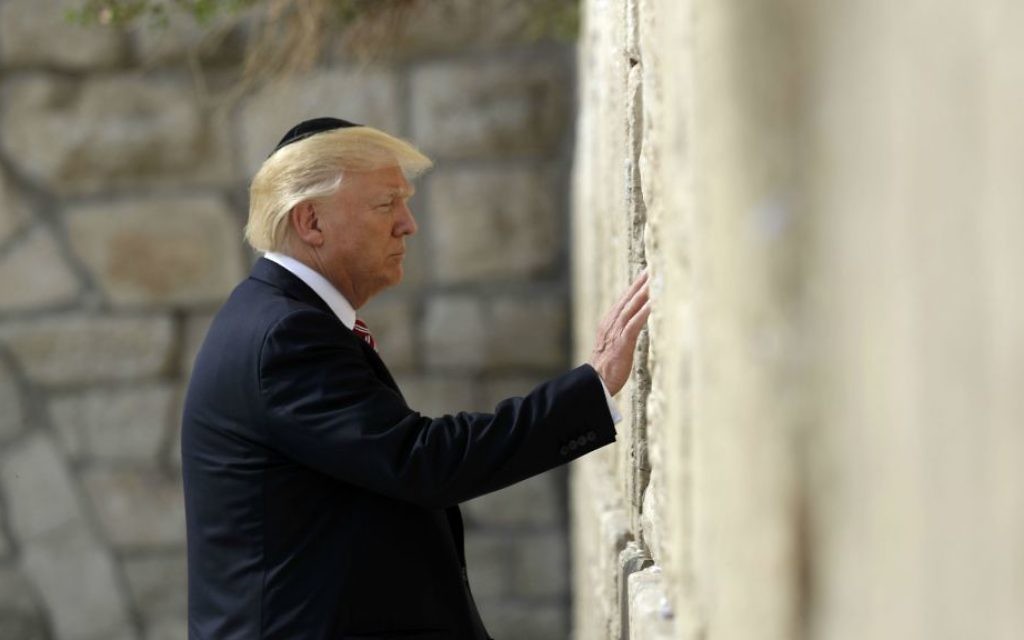 On May 22, 2017, Donald Trump became the first sitting US president to visit the Western Wall. "Words fail to capture the experience," he said a few hours later. "It will leave an impression on me forever."
The historic visit took place several months before Trump formally recognized Jerusalem as Israel's capital, and, following what was standard diplomatic protocol at the time — and, to some degree, still is — the stopover at the Wall was billed as "private."
Like all foreign leaders who went to the site before him, Trump was unaccompanied by high-ranking Israeli officials, lest anyone misinterpret their presence as a tacit recognition of Israeli sovereignty over the city's disputed eastern section.
According to a well-placed source, American officials were worried that Prime Minister Benjamin Netanyahu, who had escorted Trump on every previous stop of his Israel trip, would unexpectedly appear at the Western Wall as well.
Netanyahu didn't do so, however, respecting the time-honored diplomatic tradition under which foreign dignitaries who visit Jerusalem's Old City do so in an entirely private capacity, with no Israeli diplomats by their side.
But since Trump's visit to the Wall, his December 6, 2017, recognition of Jerusalem as Israel's capital, and the May 14, 2018, move of the US embassy there, this hitherto ironclad rule has slowly but surely crumbled.
In recent months, more foreign dignitaries than ever before have visited the Jewish holy site, and many of them no longer mind being chaperoned there by Israeli diplomats.
"A lot of the inhibitions that might have existed in the past have been dropped. It's pretty clear to many in the international community that the area of the Wall, if not the whole city, will remain in Israel's hands in any future peace arrangement," said Dore Gold, a former Foreign Ministry director-general.
While some Western diplomats have tried to resurrect the century-old idea of Jerusalem as corpus separatum — wanting to internationalize the city — many others understand that it is completely unrealistic, according to Gold, who heads the Jerusalem Center for Public Affairs, a right-leaning think tank.
Read More: Times of Israel