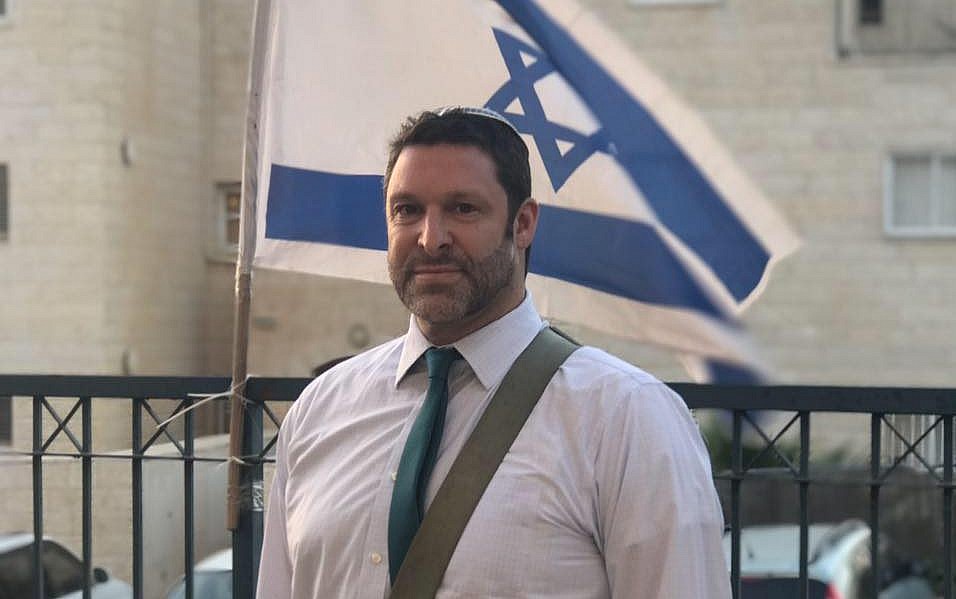 Terrorism
Terrorist Who Killed US-Israeli Ari Fuld in West Bank Jailed for Life
A West Bank military court sentenced a Palestinian teenager to life in prison Tuesday for the murder of Israeli-American Ari Fuld in a 2018 stabbing terror attack at the West Bank's Gush Etzion Junction.
The Judea Military Court also ordered 17-year-old Khalil Jabarin to pay NIS 1,250,000 ($365,128) to Fuld's family as compensation.
The court earlier this year convicted Jabarin of one count of intentionally causing death — the military court's equivalent of murder — and three counts of attempted murder.
In a statement after the sentencing, Fuld's wife Miriam said the sentence matched the "abominable" act.
"I felt that the judges heard us and then got to know the man that Ari was," she said.
Before the hearing, Miriam Fuld told reporters, "Ari is our hero. He learned to protect the country and the Jewish people, on social media, in army reserve duty, in advocacy, and we expect the court to protect him as he protected the land of Israel. Only a life sentence is suitable for such an abominable act."
Fuld's mother, Mary Fuld, said, "As a mother, there are no consolations. As an Israeli citizen, there is justice and that is what we expect. Justice."
His brother Eitan Fuld said: "In a just world that man would be sentenced to death. The absolute minimum is that he should not see the light of day. The man that destroyed a family needs to sit behind bars until his last day."
Read More: Times of Israel