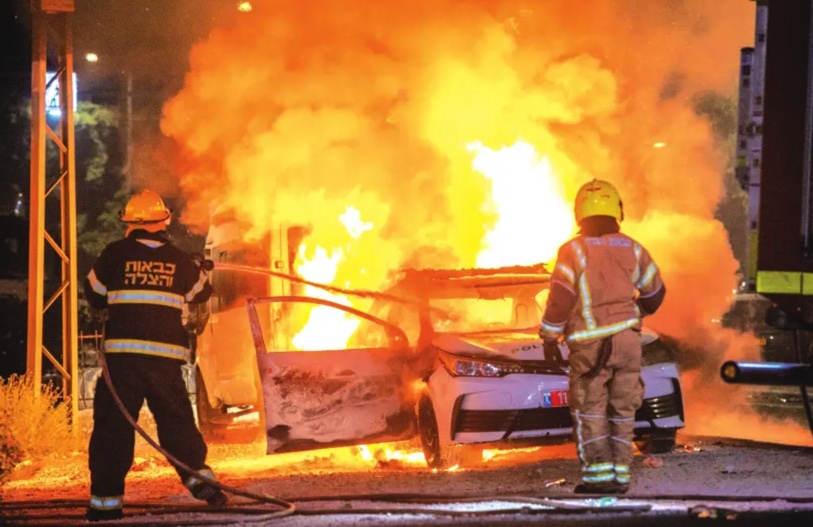 In The News
Terror suspected as buses torched in Ramla
A bus was torched on Thursday in Ramla next to the new cemetery in the city. Firefighters who arrived at the scene acted to extinguish the fire and suspect that it was a intentional arson. Last week, a bus and a sukkah were torched in Ramla, and graffiti in Arabic reading "al-Aqsa Martyrs Brigades" was scrawled on walls in one of the Jewish neighborhoods in the city.
Shfela District Police opened an investigation, defined as a security investigation, and are investigating whether or not there's a connection between the torching of the bus on Thursday to the torching of a bus and graffiti last week. The Rishon Lezion Magistrates Court placed a gag order on all details of the investigation.
Ramla was one of the hotspots in the riots that took place during Operation Guardian of the Walls in May.