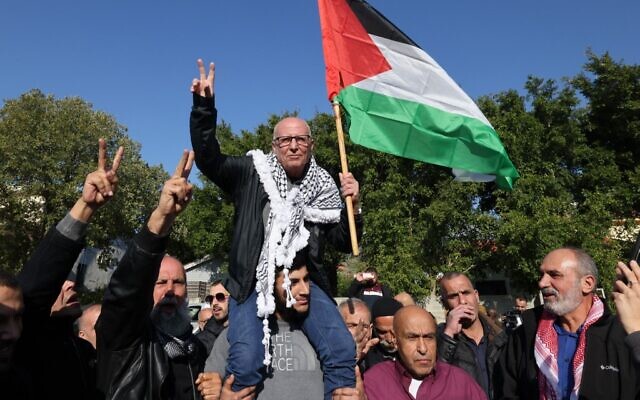 In The News
Terror convict who murdered IDF soldier released after 40 years, says he's 'proud'
Karim Younis, the longest-serving prisoner jailed for security-related offenses, was released from prison Thursday after serving 40 years behind bars.
Younis, an Arab Israeli, was convicted of terrorism offenses for the murder of an Israeli soldier in 1980. He was freed from Hadarim Prison, north of Tel Aviv, at 4 a.m.
With a black and white keffiyeh wrapped around his shoulders, the now 64-year-old Younis was met by hundreds of supporters singing the Palestinian national anthem in his home village of 'Ara in northern Israel.
"Every prisoner's story is the story of an entire people and I am proud to be one of those who sacrificed for Palestine," Younis said.
"Forty years have passed as if they were nothing, because we consider this to be one of the main pillars of the struggle," said Younis, who was carried through the village while holding a Palestinian flag
Read More: Toi