Terrorism
Tense weekend sees stabbing attacks, explosive balloons from Gaza Strip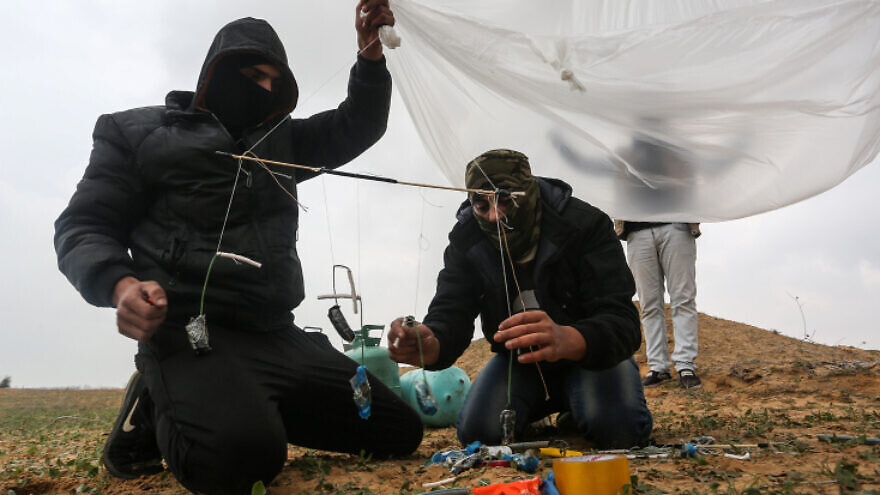 (January 19, 2020 / Israel Hayom) An Israeli man was moderately wounded in a stabbing attack on Saturday in Kiryat Arba near Hebron in Judea and Samaria, the Israel Police reported.
Moshe Greenblatt, 22, was rushed to a local hospital for treatment. The Israel Defense Forces apprehended the suspect, a Palestinian, almost immediately.
Earlier on Saturday, police arrested a 50-year-old Palestinian woman for attempting to stab police officers outside one of the gates of Jerusalem's Old City.
Also on Saturday, the IDF said an attack helicopter struck a Hamas target in the northern Gaza Strip in response to the launch of incendiary balloons into Israeli territory on Friday.
The balloons, carrying an explosive device, touched down in the southern Israeli city of Sderot, and a bomb squad was dispatched to the area to neutralize the device, according to the military.
On Thursday, at least two clusters of explosives-laden balloons were apparently launched into southern Israel from Gaza, one of which detonated soon after impact, police said, according to The Times of Israel.
The IDF said the strike targeted Hamas "infrastructure used for underground activities." In Gaza, local reports said the airstrike hit an open area. There were no reports of casualties.
Read more: Jewish News Syndicate