Israeli Society
Tens of thousands of Israeli youth join Flag March through Jerusalem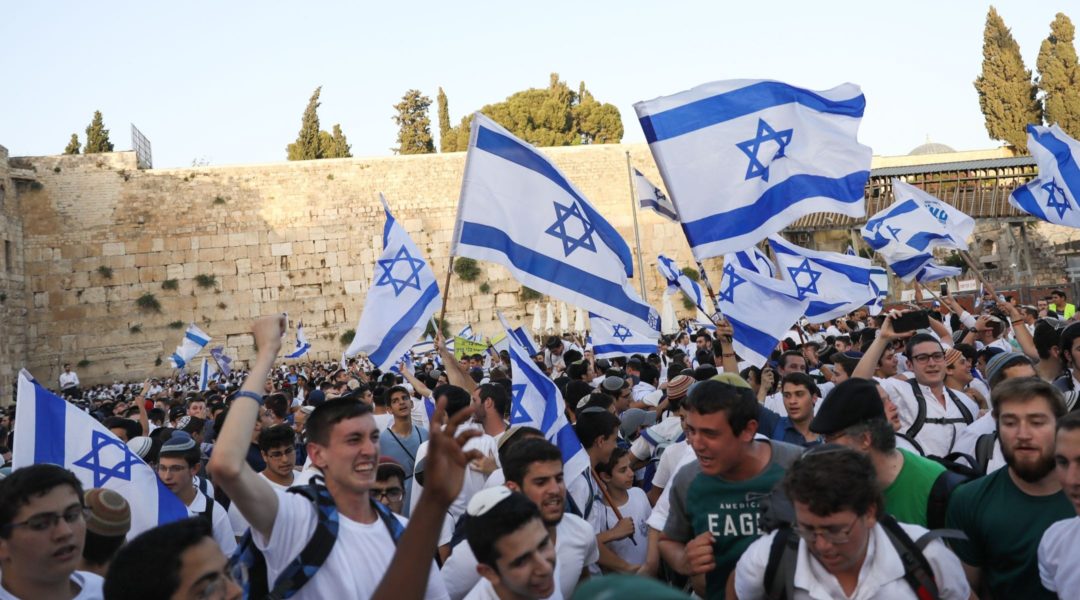 JERUSALEM (JTA) — Tens of thousands of Israeli youths gathered in the Old City of Jerusalem for the annual Flag March celebrating Jerusalem Day.
The march takes the students from national religious high schools, yeshivas and seminaries and other institutions through the Muslim and and Jewish Quarters of Jerusalem. The event has frequently caused tension between Jews and Arabs.
There were no security incidents during Sunday afternoon's march, despite rioting on the Temple Mount earlier in the day.
The march ended at the Western Wall with live music, singing and dancing.
Jerusalem Day marks the reunification of Jerusalem under Israeli control in the 1967 Six-Day War.
"More than half a century has passed," Israel's President Reuven Rivlin said Sunday afternoon at the official memorial ceremony for the fallen of the Six-Day War and the War of Attrition on Mount Herzl  in Jerusalem. "We have peace agreements with our neighbors. Israel is strong and stable. The IDF is stronger, more sophisticated, and more powerful than it was fifty years ago, but the country is still not quiet. There are other threats that we must address."
Read More: Jewish Telegraphic Agency