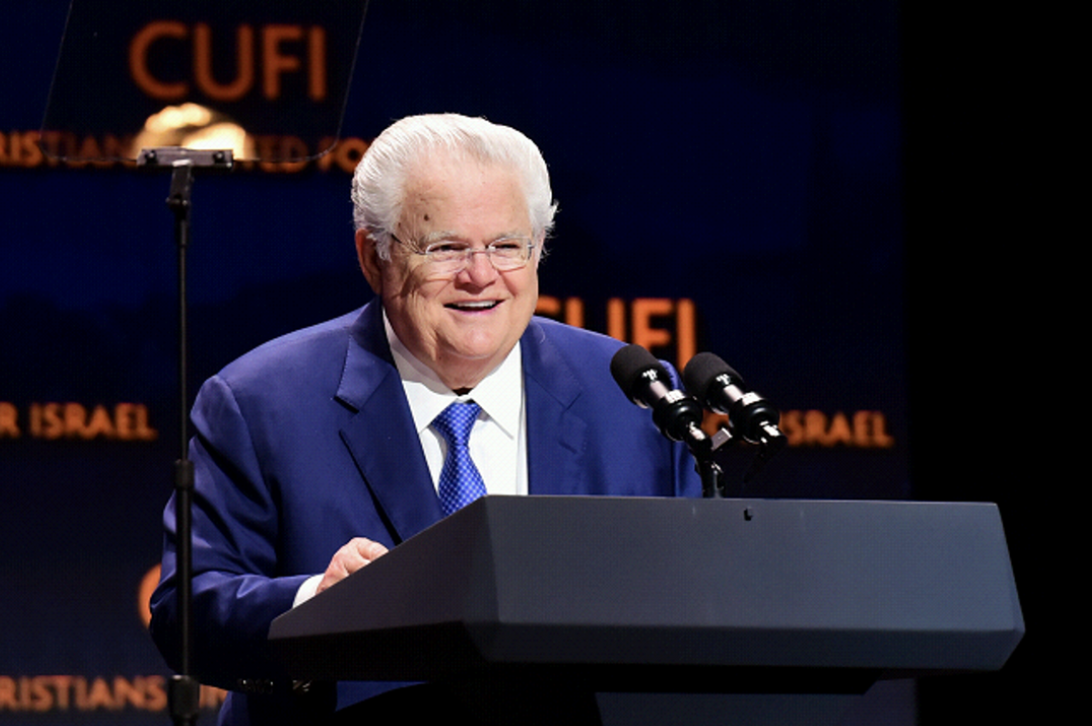 In The News
Ten Million Christian Zionists Can't Be Ignored
01/05/2021
Nearly five years ago to the day, I had the pleasure of sitting down with Pastor John Hagee and his dear friend Rabbi Aryeh Scheinberg for an exclusive interview about their relationship and Hagee's organization, Christians United for Israel (CUFI). Scheinberg's San Antonio synagogue, Congregation Rodfei Sholom, had recently been victimized by a spate of anti-Semitic graffiti including swastikas and references to the Ku Klux Klan spray-painted on the synagogue as well as on homes and cars in the surrounding Jewish neighborhood.
"As soon as I heard this had happened," recalled Pastor Hagee, "my wife and I came down immediately to express our solidarity with the rabbi, with his congregation and the Jewish community of San Antonio. I want to say to all of the Christians in America, we stand with the Jewish people. An attack against this synagogue is an attack against Christians everywhere. We are united."
This support for the Jewish people goes to the heart of what CUFI is all about.
At the time of the interview, CUFI was nearing its 10th anniversary and was already the largest pro-Israel organization in America with 2.5 million members. Just this past week, five years later, the Christian Zionist group welcomed its 10 millionth member.
"When we founded CUFI in 2006, I never dreamed we would reach such heights. But with God's enduring favor, we have reached this milestone. I am grateful to all of those who have joined this movement and look forward to reaching millions more in the years to come," Hagee told the Haym Salomon Center.  "What is undeniably clear is that a small, committed group of individuals can have a large and lasting impact on American policy. CUFI is an integral part of the pro-Israel tapestry, and that will never change."
At a time in our history when anti-Semitism is on the rise and anti-Israel attitudes are gaining momentum in Washington and progressive circles, Israel and American Jewry should rejoice that so many of our Christian brothers and sisters are standing with us to strengthen the U.S.-Israel relationship and combat anti-Semitism.
Read More: The American Spectator