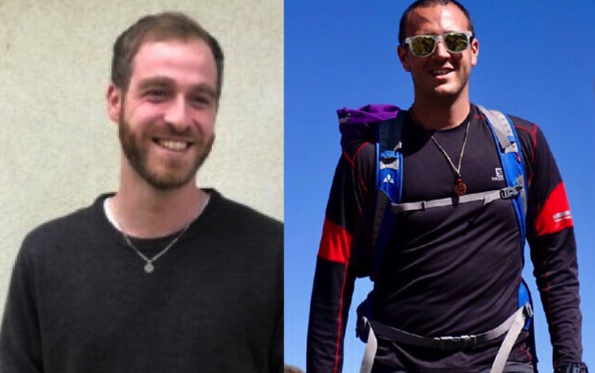 In The News
Tel Aviv terror victims named as 27-year-olds Tomer Morad, Eytam Magini
The two victims of the terrorist shooting attack in Tel Aviv were named on Friday as Tomer Morad and Eytam Magini, two friends both aged 27 and originally from Kfar Saba.
The pair were at the Ilka bar on Dizengoff Street Thursday evening when a Palestinian terrorist opened fire at the crowded venue. Numerous others were wounded in the attack.
The terrorist, 28-year-old Jenin resident Ra'ad Hazem, was shot dead after being discovered by security forces early Friday following a massive manhunt overnight.
"Our city is in deep mourning," Kfar Saba Mayor Rafi Sa'ar said, adding that the pair were childhood friends. "My heart is with the families of the victims."
The two's funerals were set to take place Sunday afternoon at Kfar Saba's Pardes Haim cemetery.
Read More: Times of Israel