US-Israel Relationship
Taylor Force act passes Senate hurdle, on path to become law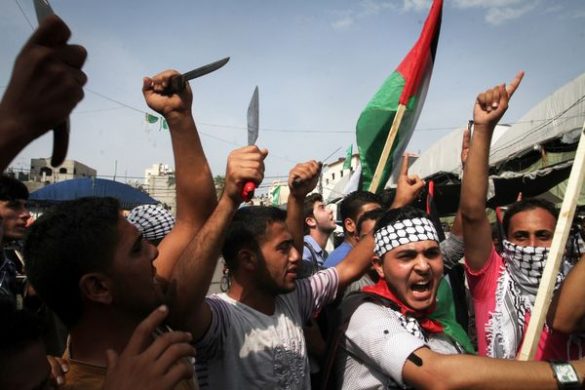 WASHINGTON – A Senate bill that would force the Palestinian Authority to end its program of compensating convicted murderers and terrorists in Israel passed through a critical committee markup and vote on Thursday.
The Taylor Force Act – originally drafted exclusively by Republicans – earned support from Democratic senators and several Israel advocacy organizations that were previously holding out for edits to the legislation. Sixteen members of the committee voted in favor of the bill while five voted against it.
The legislation will now proceed to the Senate floor for a full vote.
Should it pass, the Taylor Force Act would compel the State Department to cut off funding to the PA over its "martyr" compensation scheme, which offers monthly stipends to the families of convicted assailants relative to the lengths of their sentences. But new language added to the bill "spells out the steps by which payments to the PA could resume," said the office of Senator Lindsey Graham, Republican of South Carolina, who authored the legislation.
Speaking with reporters on Thursday, Graham praised the committee for its bipartisan work ethic and for improving on his original version.
"The longer you're in jail, the more vicious the crime, the more money you get," Graham said of the Palestinian program. "That's inconsistent with peace. It is a sick system – it needs to change."
Graham called the scheme a "crime for young Palestinians to incentivize murder and terrorism."
In order to retrieve US funding, the PA would have to revoke any law, decree or document authorizing a compensation program for prisoners "that uses the sentence or period of incarceration to determine the level of compensation paid." Much of the program is authorized by presidential decree.
Read More: J Post