Incitement
Taylor Force Act Ending US Funding for PA Terror Payments Set for Congressional Markup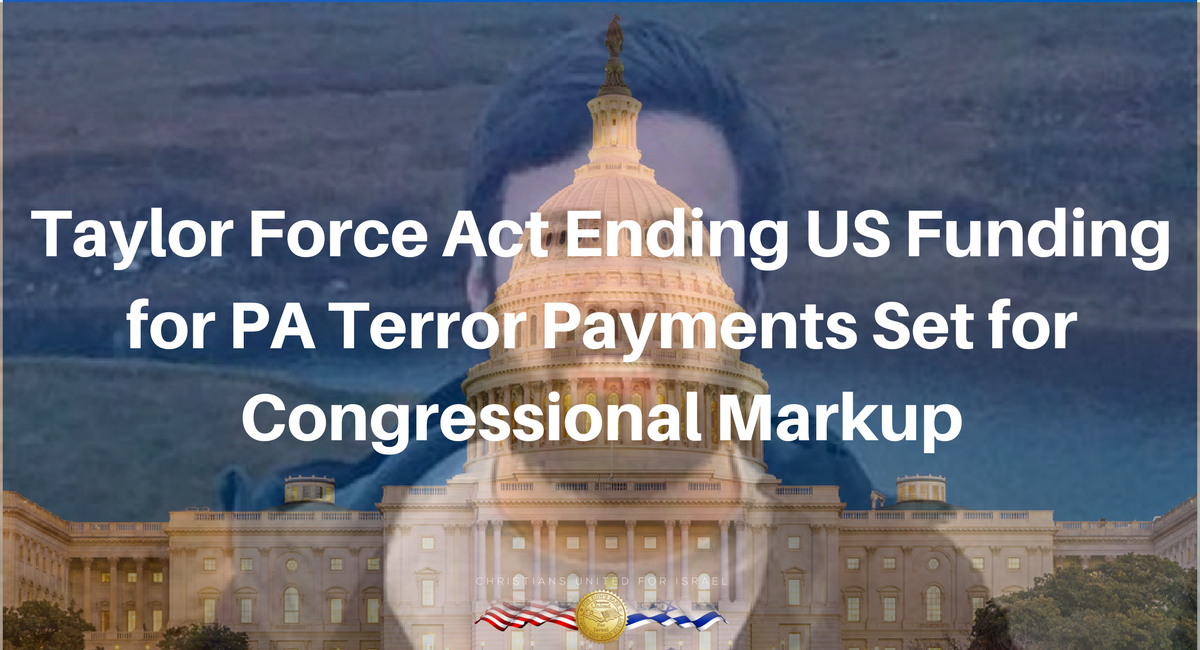 A signature piece of US anti-terrorism legislation is scheduled to be "marked up" by the House Foreign Affairs Committee next Wednesday, after several months of debate.
The Taylor Force Act – named after the former US army officer and war veteran murdered in a Palestinian stabbing attack in Tel Aviv nearly two years ago – conditions American taxpayer aid to the Palestinian Authority on a verifiable end to its "martyr payments" policy, dubbed by critics as "pay-to-slay." The 28-year-old Force, a Vanderbilt University graduate student, had been visiting Israel as part of a school-organized spring break trip in March 2016 when he was caught up in the attack that left ten others wounded. Relatives of Force's killer, Bashar Masalha, are among the beneficiaries of the PA's payments policy.
Supporters of the legislation on Thursday warmly greeted news of the markup, which is scheduled for November 15.
"I'm pleased that the Taylor Force Act is going for markup on Wednesday," Rep. Doug Lamborn (R-CO), the co-chair of the Israel Allies Caucus, told The Algemeiner.
"The issues at the heart of this legislation are of bipartisan concern, because Americans do not want their tax dollars subsidizing terrorism and murder abroad," Lamborn – who introduced the Taylor Force Act in the House in February, after which it was referred to the Foreign Affairs Committee – said in an email.
News of the markup will help allay concerns in recent weeks that the legislation had become bogged down in the House Foreign Affairs Committee, after having passed the Senate Foreign Relations Committee on August 3 by a 17-4 majority. Lamborn said he was confident that his party colleague Rep. Ed Royce (CA), the co-chair of the Committee, would now "lead the Taylor Force Act from the Foreign Affairs Committee to the House floor, where a bipartisan majority will stop US tax dollars from funding Palestinian terrorism."
Read More: Algemeiner