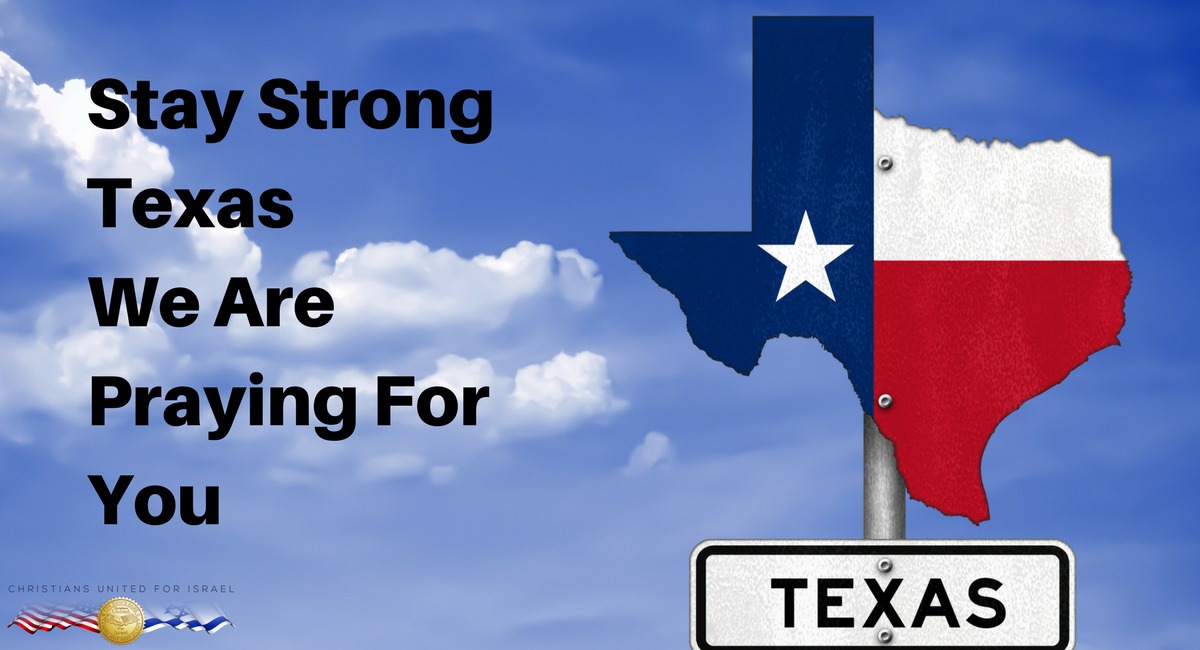 Talking Points
Talking Points

Hurricane Harvey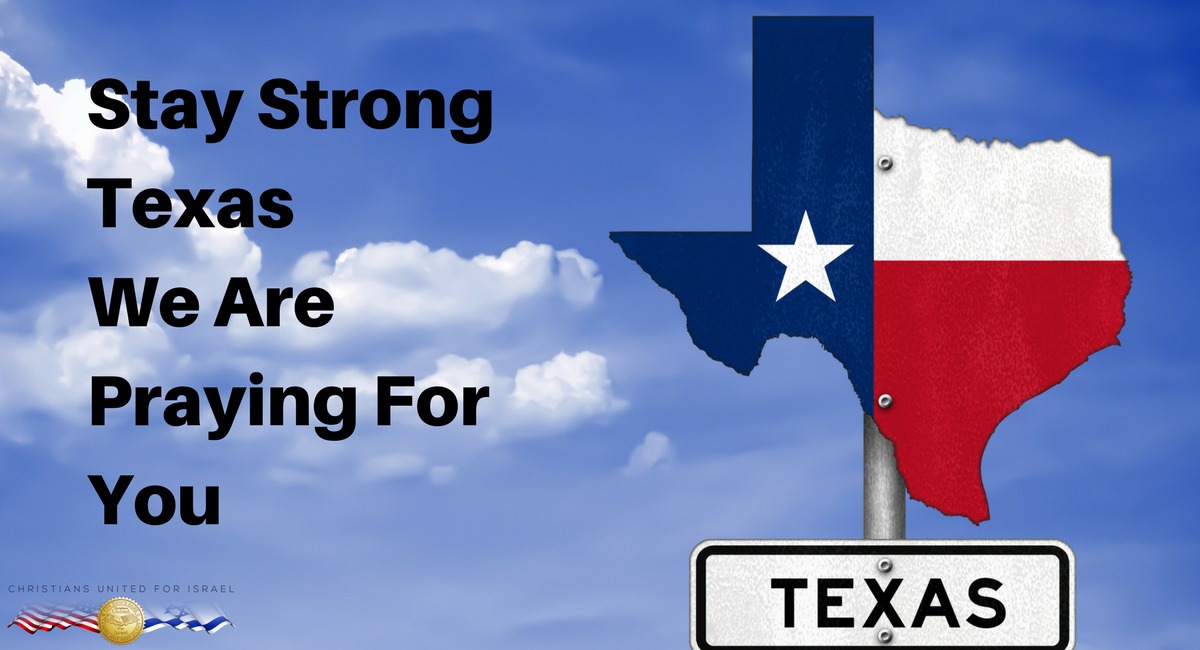 In recent days, we've all been heartbroken by Hurricane Harvey's tragic destruction. We weep for the 45 people who perished, and pray for the millions of people affected by this storm. Many have lost everything – their homes, businesses and houses of worship. In fact, CUFI's Pearland City Director rescued the youth pastor of his church when the youth pastor's house flooded. For millions, life will not return to normal for quite some time. Unfortunately, FEMA has said they will have to operate in Texas for years to come. Hurricane Harvey has left immense pain and challenges in its wake.
In this dark moment, we often take solace in the images and stories of neighbors helping one another. One such story relates directly to CUFI:  Tomorrow, a refrigerator truck will travel from Dallas to Houston filled with kosher food for the local Jewish community.  CUFI's Associate Texas State Director, Greg Stephens, and CUFI's Texas State Director, Pastor George Pearsons, worked with a Dallas synagogue to make this delivery happen. As a result of our leaders' generosity, as well as the deep relationships they have with the Dallas Jewish community, Jewish families at shelters throughout Houston will have the opportunity to eat kosher meals.
Another heartening story has been Israel's response to the storm. As soon as they were able, teams of Israelis arrived in Houston to aid in relief efforts. The teams include disaster management specialists, mental health experts and engineers. Israeli relief workers, whose tragic experiences in their home country have made them highly adept at contending with disasters, have come to aid their American brothers and sisters on a number of occasions, including in New Orleans and Oklahoma. This unwavering emphasis on aiding one's neighbors in their time of need is one the many characteristics that makes the Jewish state a light unto the nations.
Please continue to keep those affected by this storm in your thoughts and prayers.