Syria
Syrian refugee baby airlifted to Israel for emergency heart surgery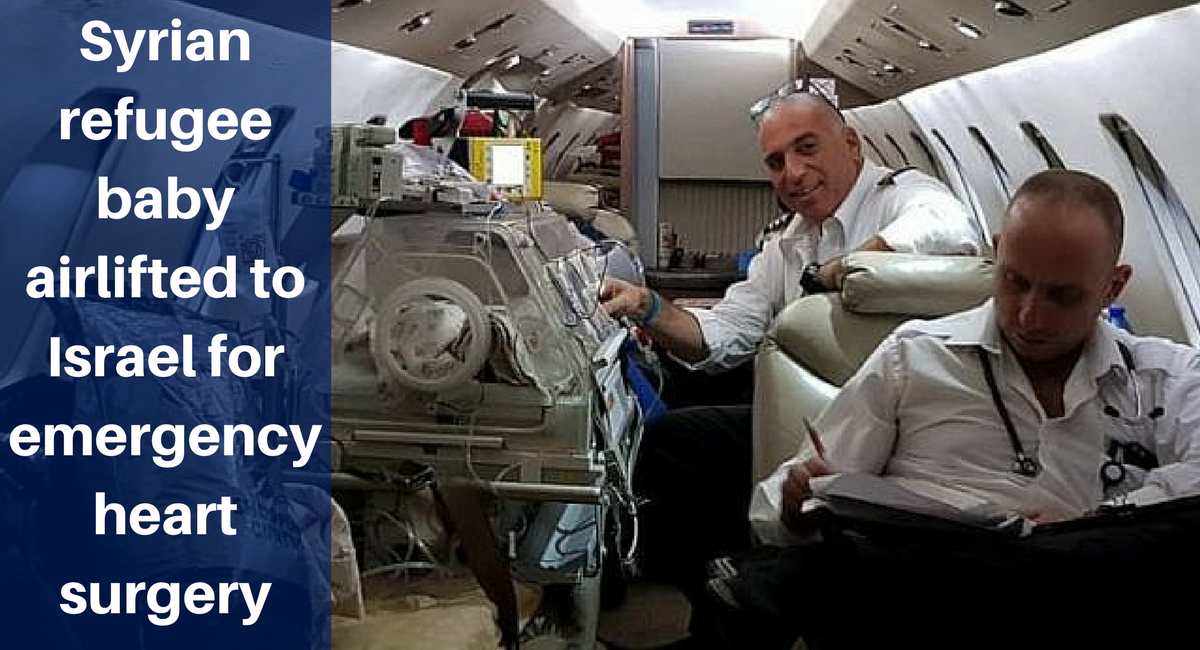 A 2-day-old baby boy born in Cyprus to a pair of Syrian refugees was airlifted to Israel early Saturday for emergency surgery to repair a life-threatening heart defect.
The baby was born in a refugee camp in Cyprus where his parents had fled to escape the ongoing Syrian civil war. He was diagnosed with a heart defect that the Cypriots were unable to treat.
On Friday, the Cyprus Health Ministry sent an urgent request to Israel's Ambassador to Nicosia Shmuel Rabel for assistance in saving the infant.
The Foreign Ministry appealed to Interior Minister Aryeh Deri for entry permits for the baby and his father, which were subsequently granted.
The Syrian father and son arrived at the Sheba Medical Center in Tel Hashomer early Saturday morning and doctors began prepping the infant for surgery.
"In Cyprus, there is no ability to provide any kind of complex treatment — including heart surgery — for children," said Sheba children's hospital deputy director Dr. Itai Pesach in a statement. "The baby is currently in pediatric intensive care and diagnosed with a congenital heart defect."
The infant is expected to undergo heart surgery on either Sunday or Monday. He will remain in the hospital for "a period of time" to recover, Pesach said.
Pesach added that the Syrian father and son are accompanied by a medical team that speaks Arabic.
Officially, Israel has maintained a policy of non-intervention in the Syrian war and has not taken in any refugees. But the Jewish state has still managed to offer some help to its northern neighbors.