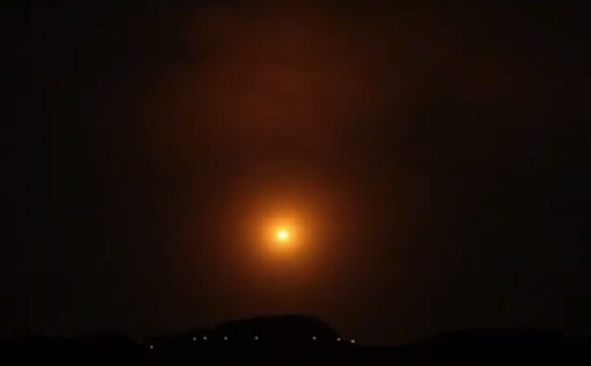 In The News
Syria says three soldiers killed in Israeli strikes near Damascus
Three Syrian soldiers were killed on Thursday morning in an Israeli airstrike near the capital Damascus, Syria's state media said.
The alleged strike came hours after Israel apparently dropped leaflets on Syrian army positions warning that they could be targeted for collaborating with Iran-backed terror group Hezbollah.
"The Israeli enemy carried out an air assault with several missiles," state media SANA reported, adding three soldiers were killed.
There was also unspecified material damage, it said.
It claimed Syrian air defenses intercepted most of the missiles in the attack, which occurred at around 1:10 a.m.
As a rule, Israel's military does not comment on specific strikes in Syria, but has admitted to conducting hundreds of sorties against Iran-backed groups attempting to gain a foothold in the country.
Early Wednesday morning, Israel allegedly fired surface-to-surface missiles at an observation post and "finance building" near the border town of Quneitra on the Syrian Golan Heights.
Israel later dropped leaflets on the area warning Syrian soldiers that they could be targeted for working with Hezbollah.
Read More: Times of Israel