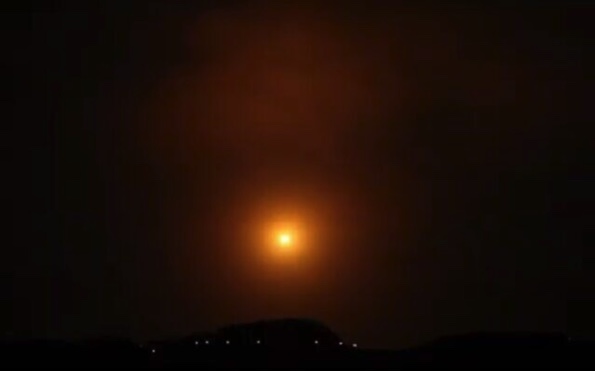 In The News
Syria says Israeli jets strike targets south of Damascus
Israeli fighter jets launched a series of airstrikes on an area south of the Syrian capital Damascus on Monday night, causing damage to several sites, Syria's official state media reported.
A Twitter account tracking Israeli military activity in Syria claimed the strikes targeted sites in the suburb of al-Kiswah, south of Damascus and near the Damascus International Airport, southeast of the city. The London-based Syrian Observatory for Human Rights also said the strikes targeted al-Kiswah. The claims could not immediately be independently verified.
The al-Kiswah area has been bombed by Israel in the past for allegedly containing Iranian military bases.
Heavy explosions were heard over both the Syrian capital and northern Israel, according to local reports.
The state-run broadcaster, SANA, said most of the missiles — launched from over the Golan Heights — were intercepted. It did not immediately elaborate on the damage caused to the sites that were hit.
Read More: Times of Israel