Iran
Syria, Russia and Iran condemn US recognition of Israeli sovereignty over Golan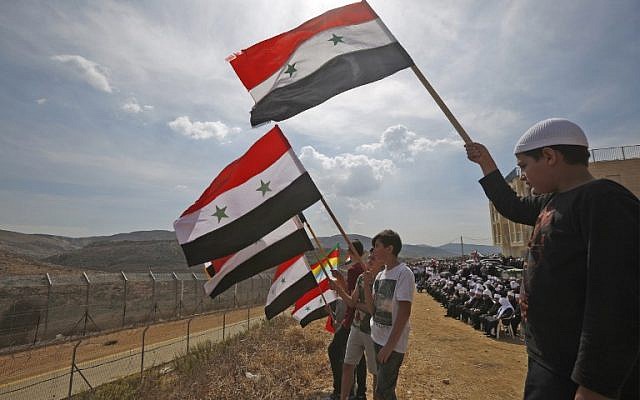 Syria and its allies Russia and Iran on Friday condemned US President Donald Trump's recognition of Israeli sovereignty over the Golan Heights, which the Jewish state captured from its northern neighbor in the 1967 Six Day War.
Quoting an unnamed foreign ministry official, Syria's official SANA news agency slammed the decision as "irresponsible" and a violation of United Nations resolutions concerning the territory's status.
"Syria strongly condemns the irresponsible declaration of the American president, which again proves the US's blind tendency in favor of the Zionist entity and its unreserved support for its aggression," the official said. "The Syrian people remain committed to the liberation of the Golan Heights by all means at its disposal."
The source added that Trump's statement won't change "the fact that the Golan was and will remain Arab and Syrian."
The comments were Syria's first reaction to Trump's surprise Thursday announcement, which has been met with largely muted responses by the international community.
Russia, which has long been a key backer of Syria and is fighting alongside forces loyal to President Bashar Assad in the Syrian civil war, condemned Trump's declaration as a violation of UN decisions.
"Russia, as you know, takes a principled position on the issue of the Syrian Arab Republic's ownership of the Golan Heights… Our assessment of the unlawful nature of Israel's decision to extend its sovereignty to the Golan Heights remains unchanged, " Foreign Ministry spokeswoman Maria Zakharova was quoted as saying by state-sponsored Sputnik News.
"Changing the status of the Golan Heights bypassing the Security Council is in direct violation of UN decisions," Zakharova added.
Read More: Times of Israel