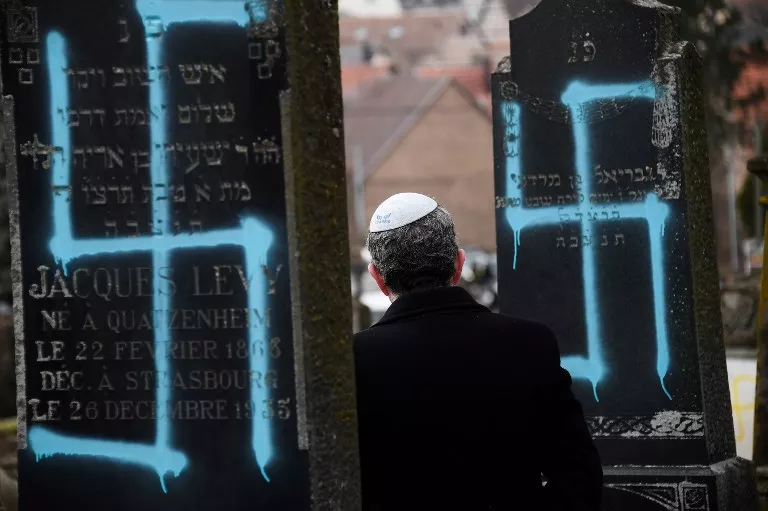 Antisemitism
Swastikas Drawn Near Jewish Cemetery in New Orleans
A street in front of a Jewish cemetery in the city of New Orleans, Louisiana, has been defaced with drawings of swastikas and a crossed-out Star of David, Jewish Telegraphic Agency reported Tuesday.
According to local reports, the hateful graffitis were spotted near the Gates of Prayer Cemetery on Monday and were removed by the Department of Public Works staff in the afternoon.
The local Jewish community members were cited as saying that the cemetery is the resting place for several Holocaust survivors.
According to the Anti-Defamation League (ADL), the anti-Semitic display did not appear to be linked with any specific group. No damage was found inside the cemetery itself, but the local police have stepped up the security presence in the vicinity of synagogues.
The incident follows reports that the US has seen a record-high number of anti-Semitic instances in 2019, as reported by the ADL.
Last year, the group registered a total of 2,107 cases — the highest tally since 1979, when its started collecting its data — including 61 physical attacks and 919 acts of vandalism.
Read More: I24