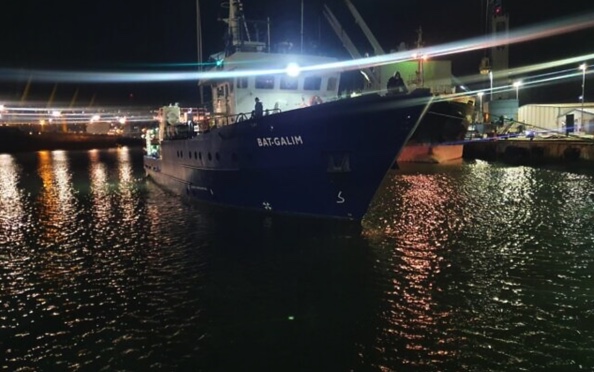 In The News
Suspected oil spill at sea could be a major regional pollution event, ministry warns
The Environmental Protection Ministry said Wednesday that a suspected oil spill detected the night before off the coast has the potential to become a national or regional pollution incident, and gave instructions for emergency plans to deal with such a situation to be readied for use.
Observations so far have detected "suspicious stains" on the surface of the sea 20 to 40 kilometers (12-24 miles) from the shore along a stretch of coast between the central cities of Rishon Lezion and Netanya.
A dedicated situation room has been set up in Haifa, and Environmental Protection Minister Tamar Zandberg has approved designating the incident as Tier-3, meaning it could become a major maritime incident of either national or regional proportion, the ministry said in a statement.
The decision to raise alertness to Tier-3 was made in light of the suspected spill's geographic location and swift movement. This will remain in place until the situation is clarified, the ministry said.
"Currently a number of private vessels under the direction of the ministry are prepared to start carrying out blocking and pumping if possible," the statement said.
Read More: Times of Israel