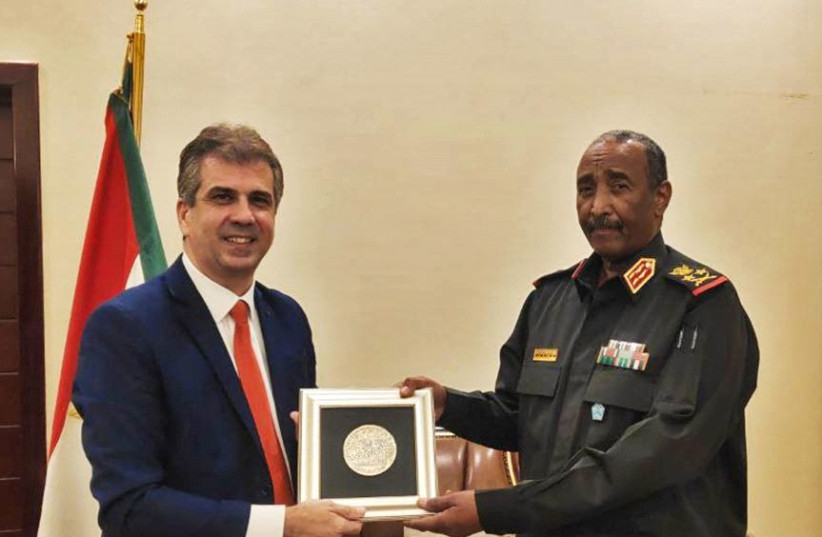 In The News
Sudan moves to cancel Israel boycott
04/07/2021
Sudan moved toward repealing its law mandating a boycott of Israel in a cabinet vote on Tuesday.
The cabinet voted to cancel the 1958 law, which forbade diplomatic and business relations with Israel, it said in a statement. 
The Sudanese decision still needs the approval of a joint meeting of Sudan's sovereign council and cabinet, which serves as Sudan's interim legislative body.
The government in Khartoum had also promised Israel it would cancel a law used to imprison migrants who left Sudan and then returned, which would open the opportunity for some of the 6,200 Sudanese migrants in Israel to return. 
Sudan was the third of four countries to join the Abraham Accords, the normalization and peace agreements between Israel and several Arab and Muslim states negotiated by US president Donald Trump's administration last year.
Intelligence Minister Eli Cohen, who led a recent Israeli delegation to Sudan, welcomed Khartoum's move.
"This is an important and necessary step toward signing a peace agreement between the countries," he said. "Cooperation between the countries will help Israel and Sudan and contribute to regional security and stability."
Read More: Jerusalem Post