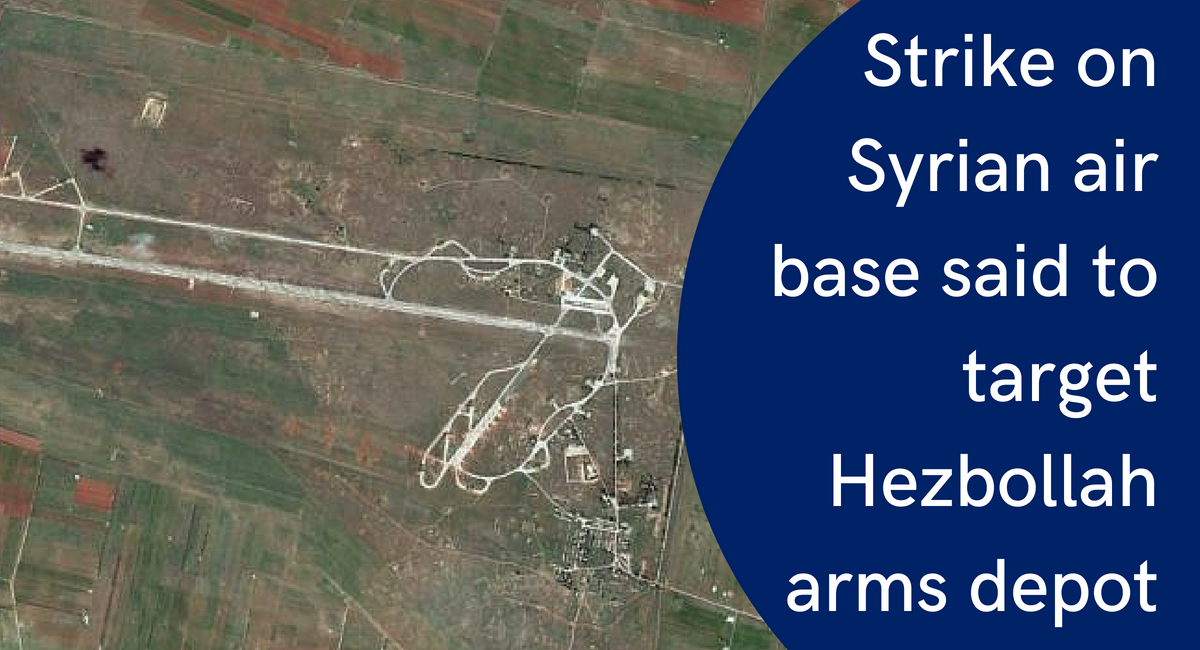 Hezbollah
Strike on Syrian air base said to target Hezbollah arms depot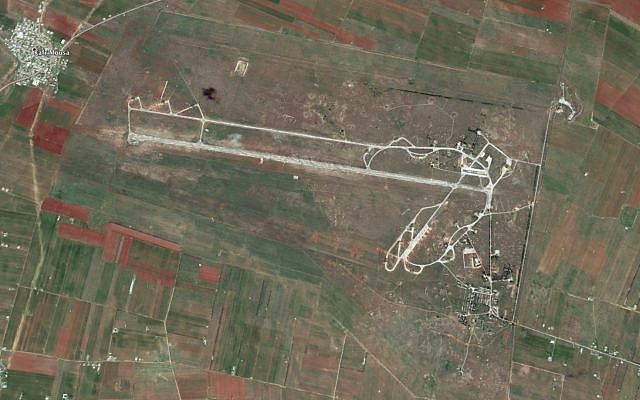 A military air base in western Syria was hit in an airstrikes Thursday night, sparking large explosions, which were heard throughout the area, state media reported.
The targets of the strike were munitions depots belonging to the Iran-backed Hezbollah terrorist group, located on an air base south of the city of Homs, according to the Britain-based Syrian Observatory for Human Rights monitoring group, which also said the strikes were most likely carried out by Israel.
"Six missiles were fired at the Daba'a military airport and surrounding area in the western sector of Homs province, targeting Lebanese Hezbollah weapons warehouses," Rami Abd el-Rahman, director of the Observatory, told AFP.
The Observatory identified Israel as the likely perpetrator. "The missiles would have been fired by Israel," el-Rahman said.
The Israel Defense Forces refused to comment on the attack.
The Daba'a air base, also known as al-Qusair air base, and the surrounding area are known to be a stronghold for Hezbollah and Iran-backed militias. It was also reportedly struck by Israel in skirmishes against Syrian and Iranian forces on May 10.
A military source told state media that the incoming missile attack was intercepted. This is a common claim by SANA, including in cases where the outlet later acknowledged that strikes hit their target.
"One of our military airports in the central region was targeted by a missile attack. Our air defenses responded to the aggression and prevented it from achieving its objective," the source told SANA.
Conflicting accounts emerged about the exact number of missiles fired at the Syrian air base. Various Syrian and Lebanese outlets reported that it was between two and eight.
The military source did not identify who Syria believed had carried out the attack, though some Syrian media outlets assumed it was Israel, which has been conducting regular airstrikes in the country in recent years, more in the past few months.
Earlier on Thursday night, Lebanese media outlets reported that Israeli jets were flying through the country's airspace.
Read More: Times of Israel