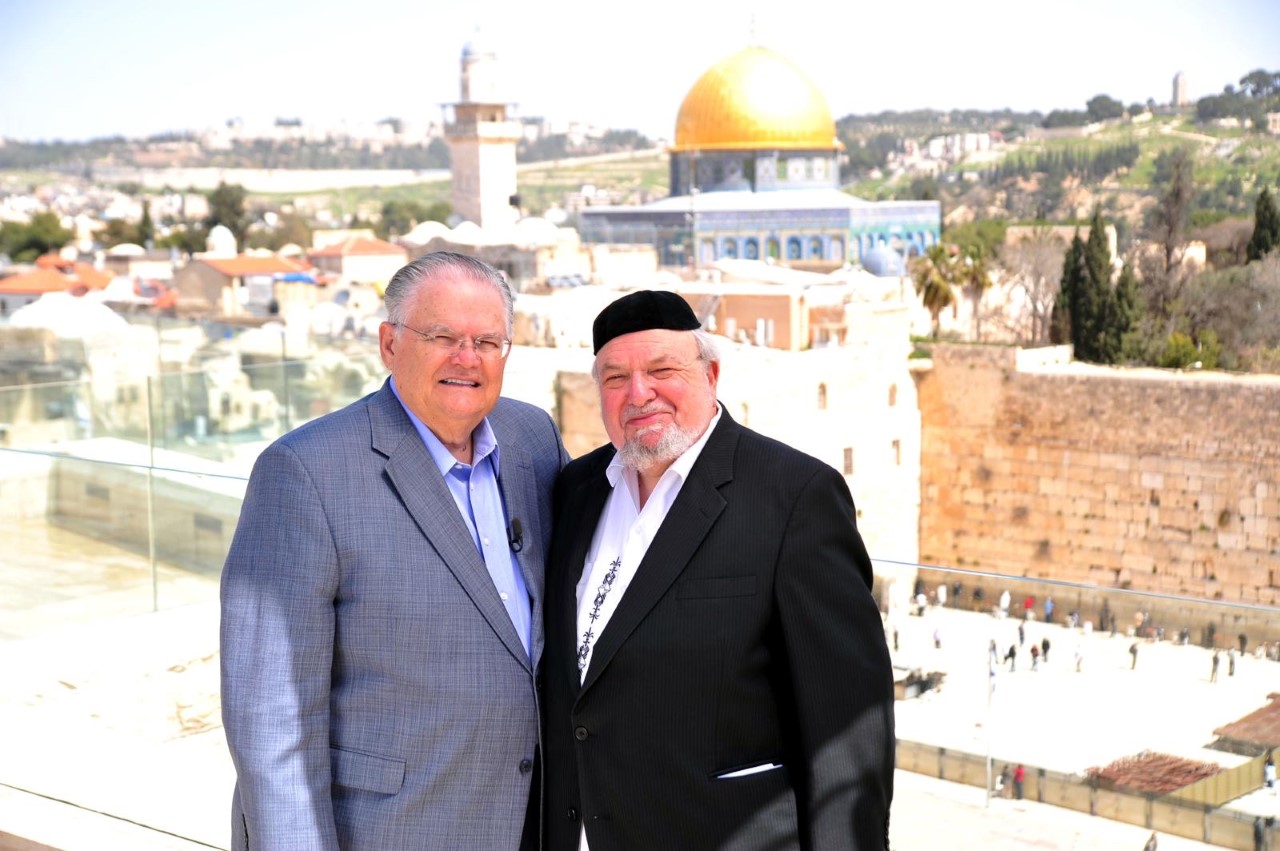 Statement from CUFI Chairman Pastor John Hagee on passing of Rabbi Aryeh Scheinberg
Diana and I are heartbroken at the passing of Rabbi Aryeh Scheinberg, my dearest friend and one of America's greatest spiritual leaders.
Rabbi's beautiful optimistic approach to his fellow man and his deep and abiding passion for the Torah made him an individual whom the world could not help but love. Over forty years ago, Rabbi made an exceptionally courageous decision to encourage the Jewish community of San Antonio to extend trust to a Christian pastor desiring to support Israel. Without Rabbi there would never have been a Night to Honor Israel, neither would there be a Christians United for Israel and the landscape of the modern relationship between Christians and Jews in America would never have been transformed.
Rabbi Scheinberg was a great and godly man. He was my partner, my friend and my brother. I will miss him dearly. I take some comfort in the knowledge that his legacy will live on in the work that he has done and within the hearts of those who were blessed to know him.
Until we meet again my dear friend in the streets of Jerusalem when Messiah comes.