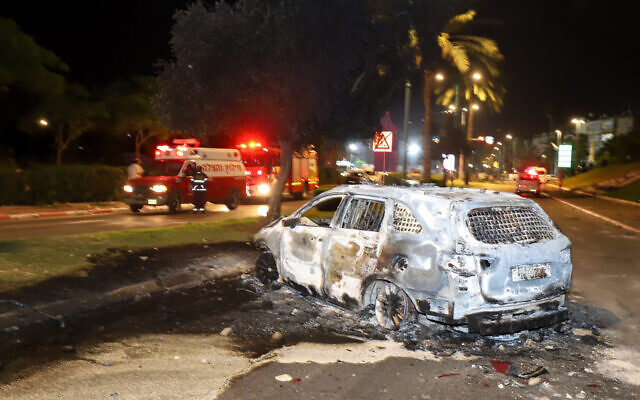 In The News
State of emergency as Arab mobs set synagogues on fire
05/12/2021

Intense Arab rioting broke out in the central Israeli city of Lod late Tuesday, with three synagogues and numerous shops reportedly set on fire, along with dozens of cars. The government declared a state of emergency in the Jewish-Arab city, and urgently dispatched several Border Police companies to work to restore order.
Some residents reported power was cut in their homes and petrol bombs were thrown through their windows, Channel 12 news said, and police acknowledged having to escort some residents from a community center to their homes as Arab mobs marauded in the streets. A local man, 56, was seriously hurt when hit by a slab in his car, and was hospitalized. Another local resident was seriously hurt.
The mayor, Yair Revivo, said City Hall and a local museum were also attacked, and compared the situation to the Nazis' 1938 Kristallnacht pogrom. "Civil war" is breaking out, he said, lamenting that decades of coexistence efforts had collapsed.
After Revivo appealed directly to the prime minister for urgent help, a state of emergency was declared in the city for the first time in decades, and large Border Police forces deployed to work to restore order. "Prime Minister [Benjamin] Netanyahu directed that lawbreakers be dealt with severely and that units on the ground be reinforced in order to restore quiet and order to the city forthwith," a government statement said.