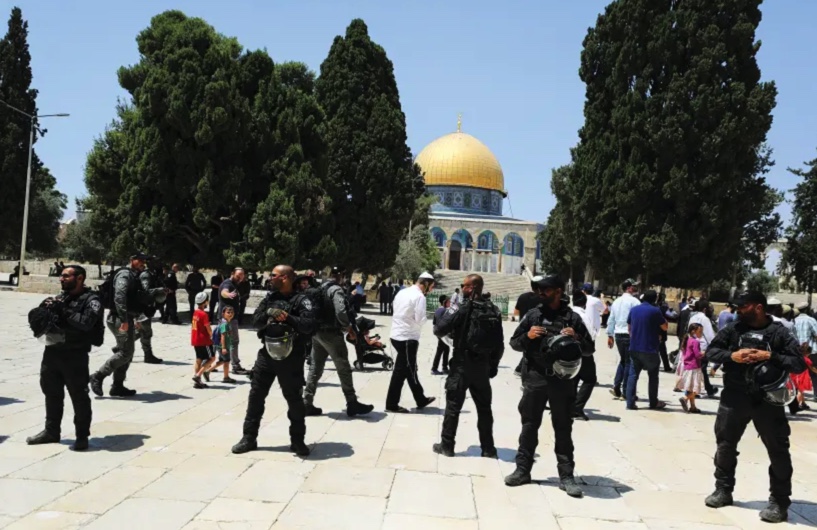 In The News
State appeals ruling allowing quiet Jewish prayer on Temple Mount
Public Security Minister Omer Bar Lev warned on Friday that the court ruling implying support for quiet Jewish prayer on the Temple Mount would "endanger the public peace and could cause a flare-up," as Palestinians warned against a change in the status quo at the site.
On Wednesday, the Jerusalem Magistrate's Court heard the appeal of Aryeh Lipo, a Jewish visitor to the Temple Mount who had been removed and distanced from the complex for 15 days after a police officer ordered him to stop praying during a visit on Yom Kippur.
After watching a recording of the incident, Justice Bilha Yahalom ruled that the appellant's behavior did not violate the law or police instructions on the Temple Mount, as he was praying without a crowd and quietly in a way that was not external or visible. The ruling stated as well that Israel Police did not dispute that Lipo, like many others, prays on a daily basis on the Temple Mount.